A month ago, my wife and I heard a sermon during a weekend trip to New Mexico. The vacation was great. The sermon was horrible. The story was Jesus cleansing the temple. The topic was anger.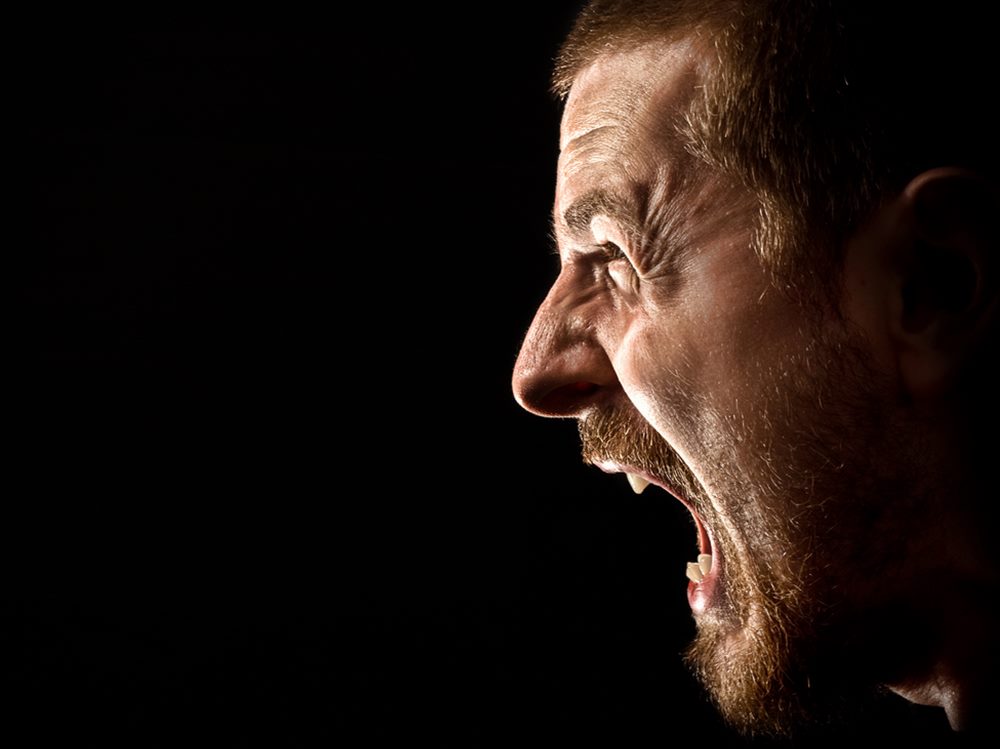 The pastor described our range of anger (from annoyance to rage) and our frequency (from rarely to constantly). He quoted proverbs about the foolishness of the angry man. Then he offered his advice that we memorize an acronym to help when we are about to explode: SLOW.
S

eek peaceful thoughts.

L

ove the perpetrator.

O

rient your heart to forgiveness.

W

ait … a few more moments.
I was amazed. Not at the wisdom but at the shallowness. This bible-believing pastor somehow twisted the famous proclamation of Jesus, "My house shall be called a house of prayer," into a trivial technique for anger management.
Frankly, his sermon on anger made me mad.
Obsessed
Two things most infuriate me. First, I'm most angry when I see Christian leaders guiding believers into the deadly arena of compromised thought. Collaborators, confusers, counterfeiters, charlatans, and those eager for personal gain all dance before the crowds. We are those crowds, unaware that it is our very lives that are threatened by these prowling lions.
I'm second most tempted to wrath by pre-recorded political phone calls during election season.
As I brooded on this misguided sermon, I began to imagine what I would say to the preacher. Sometimes I fantasized confronting him with biblical arguments (that Scripture is about God's self-revelation not another trifling to-do list), and other times I pictured him grasping the gospel again and what it could do for his works-exhausted congregation.
But it wasn't my place to confront him. Which only added to my anger. And then I read:
When we discern that other people are not growing spiritually and allow that discernment to turn to criticism, we block our fellowship with God. God never gives us discernment so that we may criticize, but that we may intercede.

Oswald Chambers
I have no idea of the pastor's spiritual state, but my spiritual state certainly dwelt in criticism. Big time. I think I built a vacation home there in Criticism-land.
It's Better Than Grumbling
We all spend time in thought; some good, some negative, some angry, some anxious. Why don't we say those thoughts to God in conversation instead of just thinking them?
After Chambers' challenge, I didn't begin interceding as much as I started voicing my thoughts to God. Instead of saying, "God please help him," I just said, "Father I get so pissed at people who major in the minors." It wasn't normal prayer; I was just talking with God. Which should be the norm.
I just thought my thoughts in the presence of God and I invited him to eavesdrop.
It is almost impossible to cling to criticism while talking to God. When I said, "Father, I am so angry at pastors using the pulpit to peddle frivolous practices," I began to feel sorry for this man. I actually interceded, "Please remind both of us of your grace and miracles."
I looked at all the psalms of white-hot anger (Ps. 137) or deep depression (Ps. 88). I was amazed at how conversational they seemed. And then I read a quote by Derek Kidner on these Psalms:
The very presence of such prayers in Scripture is a witness to God's understanding and mercy. He knows how men speak when they are desperate.
God rebukes Israel for grumbling to each other, but he actually gives us words in the Psalms to say those same thoughts to him. It's not the words or grumbling that angered Jesus when he cleansed the temple.
He just wanted us to voice them to him in conversational prayer.
Sam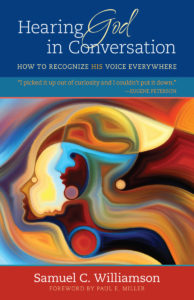 For more information about connecting with God in normal conversation, read my book, Hearing God in Conversation. It is written for personal connection with God.