Hearing God in Conversation
Christ saved and redeemed us

FROM

sin and death.
But what did he save us

FOR

?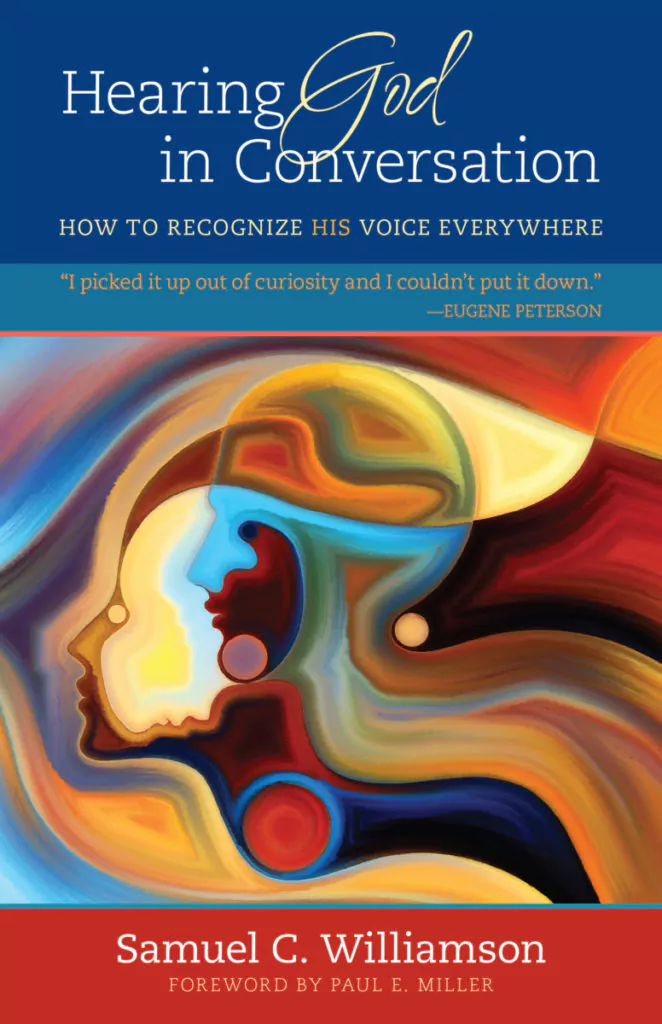 He saved us for restored relationship with him. And that means communication. And communication means both speaking (asking or interceding) but also hearing, the ability to discover God's voice as he speaks to us.
The pages of scripture overflow with the nature of a God who speaks, and in Hearing God in Conversation, Sam Williamson teaches us how to recognize the voice of God.
It is the longing of every human soul to hear God, and in this book, Sam teaches us how to enter into a divine dialogue with our heavenly father.
What Authors Are Saying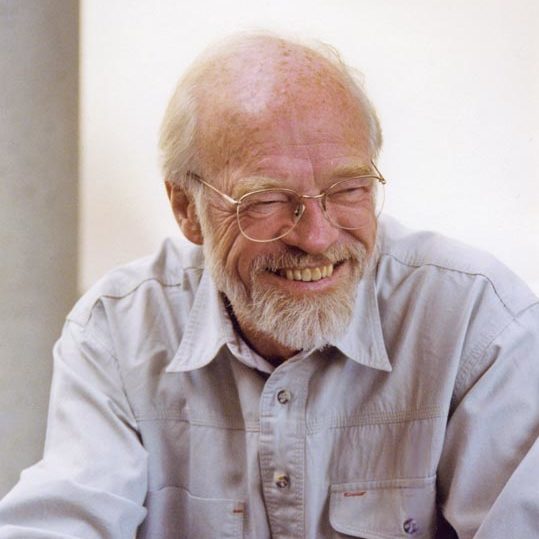 Eugene Peterson
Pastor and Author
I picked up your book out of curiosity and I couldn't put it down–and I read it straight through. (It made me late for dinner.)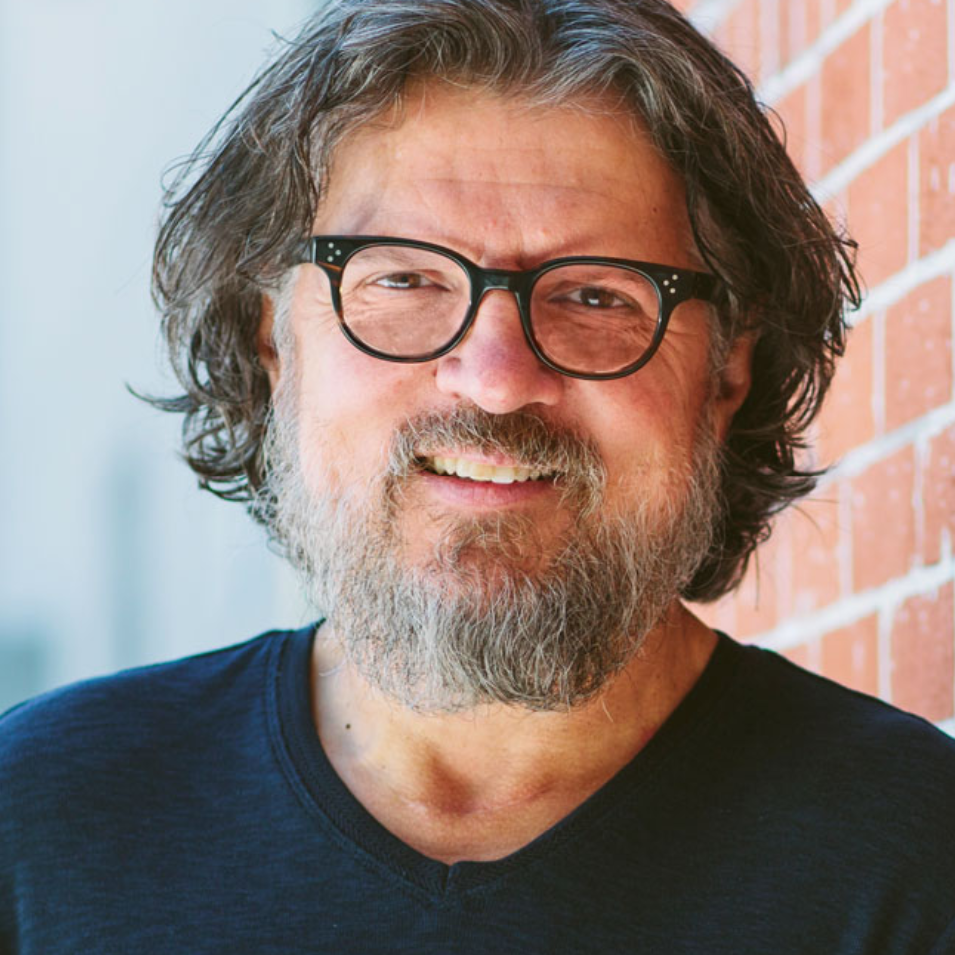 Gary Wilkerson
President World Challenge
This is a remarkable book. It's filled with humor, insight, and sound theology. I highly recommend Hearing God in Conversation.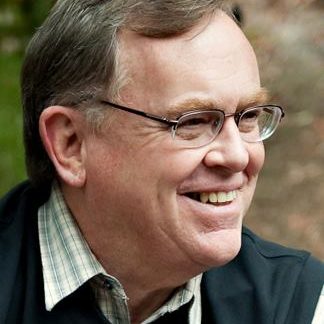 Wayne Jacobsen
Pastor and Author
If you want to grow in your ability to recognize how God makes himself known to you, I can't recommend a better guide than Sam's Hearing God in Conversation.
Coffee House Interviews with Sam Williamson
Adam Young Podcast
Listen to Adam Young's of Sam Williamson and Hearing God in Conversation. Click Here to listen online, or click below to listen on Spotify.
Tell me more about the book.
The purpose of the book is to help believers learn to hear God in their daily lives. Most Christians I know believe that Christianity is about a relationship with God, but they don't experience that relationship in a daily way.
Adam and Even walked with God in the cool of the day; that means they had a conversational relationship with the Almighty. Their sin then created a barrier.
Christ then came to redeem us, but redeem us for what? Just so we can be good little boys and girls, or accurately recited the Apostles Creed?
His purpose for redemption must be greater.
He redeemed us to restore us to the conversational relationship with him. C. S. Lewis claimed, "For God is not merely mending, not simply restoring a status quo; redeemed humanity is to be something more glorious than unfallen humanity."
If unfallen humanity had a conversational relationship with God, how much more will redeemed humanity.
God wants to talk with us, to hear us, yes!, of course; but he also longs for us to hear him. He calls to us, "Walk with me."
Topics Include:
How can we learn to recognize the sound of God's voice
Hearing the actual voice of God in scriptural mediation
Discerning his voice from all the other voices we hear
Hearing God in his silence
Hearing God for another person
Holy Curiosity
How to respond when someone else gives us a "word from God"
Answers to the arguments that God doesn't speak today
Hearing God for guidance
---
Study Guides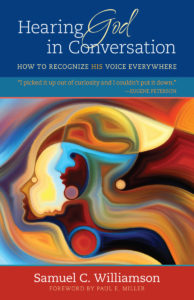 We offer two study guides for Hearing God in Conversation, one designed for eighteen weeks (a chapter a week) and the other designed for ten weeks (most weeks cover two chapters). The eighteen week guide is designed for both group study and personal study.
Each chapter in the study guides offers questions for prayerful reflection, an exercise to practice hearing God (we learn more in the laboratory than in the lecture hall), and suggested prayers.
Simply click on the buttons below and download the guide. If you plan to study hearing God on your own, or if your group has time, I suggest the eighteen week guide. There is plenty to talk about in each chapter (but the ten week guide is great as well!).
If your small group would like to talk with me during one of your small group meetings, contact me and we'll schedule a conference call for you to ask questions or share stories. Click here: Contact Me.
---
What readers have said:
Paul Wilkinson (former writer for Christianity Today's Leadership Journal, Book industry consultant)

: In Hearing God In Conversation, Sam Williamson affirms the church's long-held position that God's primary means of speaking to us is through scripture; while at the same time shows us that God is in no way limited in terms of what he can use to prompt us, nudge us and lead us. Written in a highly readable, casual, sometimes lighthearted style, Hearing God in Conversation propels us to a place of expectancy with respect to God's voice; to look for God's personal message to us in a variety of circumstances; and to be aware that God has a vast catalog of means he uses to guide his children.
Gary Barkalow (Author It's Your Call, founder, The Noble Heart)

: Hearing God. Is it real? Is it normal? Is it weird? Sam grew up in a Christian family where listening to God was as normal and frequent as conversing with family members around the dinner table. It was simply what a relationship with God looked like for everyone, everyplace, all the time. Sam has done a brilliant job explaining, through scriptures, stories and personal experiences, how God speaks and how to hear Him.
Thomas Mohn

: If your desire is to hear Jesus and not "religious platitudes, producing only biblical mimicry devoid of "LIFE"! , then this book is for you. You can know and have conversation with Jesus, who by His Spirit, can and does, speak: "the sheep hear his voice, and he calls his own sheep by name, and leads them out". Go ahead and walk with Sam as he simply leads you to the great shepherd. He really does know us by name.

Martha (writer and thinker)

: I know of no one who describes any better than Sam the ways that the events and thoughts of ordinary days over the course of an ordinary life are, with a little bit of attention on our part, the means of an Extraordinary Conversation.

John Hard (CPA, partner in firm)

: I thoroughly enjoyed this book. Sam has a unique and appealing way of inviting us to a deeper experience of our relationship with God. In chapter after chapter, I found myself continually being stirred to be alone with the Father and enjoy the deep fellowship He invites me in to."

Colin Scantlebury (Airline Captain)

: Reading this book was pretty much a "You had me at hello" kind of a moment. I didn't even make it through the preface before I thought, "This is going to be fascinating!" … "The spiritual journey is very counter intuitive in a modern, secular world. This book brilliantly invites both secular and religious groups on that journey in an engaging, funny, heartfelt way."

Laura (Missionary)

: WOW, what a blessing! I read it in less than 3 days. The conversational tone is so inviting. The Purpose of Scripture was breathtaking!

Sandrine (missionary)

: Hearing God in conversation" detangles one of the most important practical topic in Christian life: how to discern the voice of God, how to hear it in an everyday relationship. Well written, filled with humour and full of spiritual gems, this book will be a blessing for all those who desire to go deeper in their relationship with God and to walk closer to Him.

Sarah (Artist, Hawaii)

: Through alternately hilarious and moving personal stories, Sam Williamson guides us away from confusion about God's voice and the all too prevalent expectation of hearing nothing from God into the many ways we can experience His guidance. He teaches us how to identify feelings that are, "nothing more than a poorly digested potato," in order to develop skills to hear God better. Most importantly, Hearing God in Conversation focuses on cultivating a deep connection with a knowable God. "We want information, God wants a conversation." Learn how to begin or strengthen the most important dialogue of your life.

Doug (Chef)

: I really think Sam's book will hit the mark for a lot a people struggling to hear from God. It did for me. Sam really lays out some great thoughts about hearing the voice of God Too often I look to the word, to God's voice looking for affirmation of what I need, not listening to quiet voice of God. It really helped me to adjust my expectations on how I hear from God. I can see myself reading Sam's book at differing points in my journey and having profound impacts." … "Honestly, until reading your book I had always looked to the "word of God" for answers of the questions I had, not looking for that quiet conversation."

Bob Cain

: Sam Williamson has been one of the key sources of encouragement and evaluation who has strengthened my spiritual legs for this walk with God. To have in my hands, in printed words, his insight into what we are looking for together is a resource more valuable than I am able to put into words. This book raises the questions that need to be raised so we can hear what we need to hear. It's a powerful blessing to be able to listen together as we continue forward on this journey.