Last September I shared about being diagnosed with kidney cancer. I waited more than a month before posting, mostly to avoid anyone's pity. (Come on, I can't be the only one who dodges pity.) But I shared to be honest about my response to my cancer.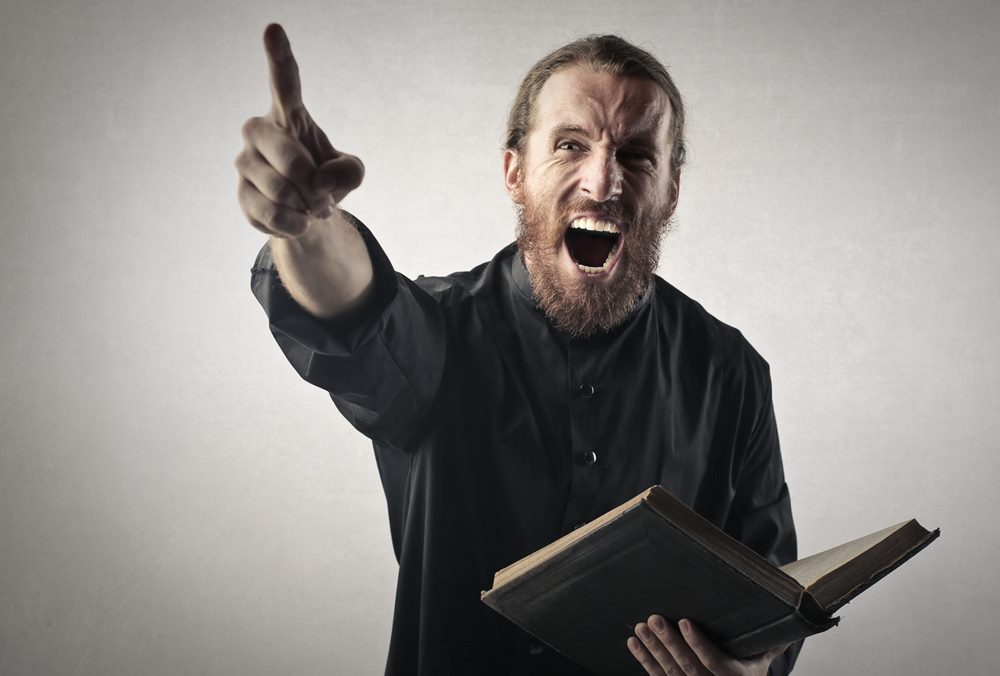 Many readers emailed me with words of sympathy, encouragement, prayers, and a few good jokes. Instead of the pity I dreaded, the emails encouraged me.
But I was astounded by the firestorm of emails lecturing me on faith and censoring me on language; many tutored me precisely on which words God allows and prohibits when we share. I'll probably get another storm of emails because I used those forbidden words above: my cancer.
I know people meant well, but honestly, they felt like Job's miserable counselors. I had simply wanted to share—actually, I hadn't wanted to share—my situation … and there I go again with "my situation." I received real emails that contained sentences like these:
By saying "my cancer" you are disowning God and taking ownership of something evil.
Never say that you are sick because if you do you are speaking without faith.
When you write "my cancer" you have invited Satan into the temple of your body.
Just rebuke the illness and it will be gone; if it remains, you are without faith.
I can't believe in a God who wills an illness. Have faith! Never admit cancer again.
I dreaded sympathy for my hospital bed; I never expected scolding for my illicit language.
Let's Start with Honesty
In 1952, Norman Vincent Peale published The Power of Positive Thinking. It was an instant hit and sold millions of copies. Unfortunately, it also created a disingenuous culture of spiritual stiff upper lip-ism coupled with a spiritual censorship that stresses blustering bravado over honesty.
When Job suffers the death of loved ones and illness and loss of a fortune, he tears his robes, shaves his head, and screams. Modern Christians would say, "Tsk, tsk! Get a grip and visualize success." But God values candor over swagger and declares, "In all of this Job sinned not."
Job is not the only biblical book that encourages authentic expression. About a third of the Psalms are soul-screaming laments; the entire book of Lamentations shrieks at the brutality of life; Ecclesiastes questions all kinds of theology; and the book of Jonah revolves around a brutish, bigoted prophet angry at God.
So why do so many modern Christians race to rebuke words of honesty? Instead of chasing after worldly, shallow, Facebook self-promotions, we Christians should trumpet authentic transparency. It's not prissy showiness we need but brutal honesty. Someone said it this way,
"Sunlight is the best of disinfectants."
Let's Move on to Faith
Only American spirituality would supersize the quantity of faith, but that's exactly the heresy the self-help movement served to twentieth-century Christianity. It offered us a kind of "faith in our faith," and it fed us phrases like:
If you believe it, you can achieve it. (William Arthur Ward)
If you dream it, you can do it (Robert Schuller)
Letting go of negative energy … will give infinite energy through God (Norman V. Peale)
Jesus never says, "Shucks, you only had 40 units of faith. Too bad. You lose." Instead he taught that faith as small as a seed can move a mountain. And Jesus always preferred authentic expression over faultless phrasing. A father says, "I believe, help my unbelief." Jesus doesn't scold him for owning "my unbelief." Instead Jesus rewards him.
The point of faith is its object, not its quantity or watertight wording. I once heard this story:
Two mountain climbers slip, fall, and land on a tiny ledge hundreds of feet above a canyon floor. One says, "I know without a doubt that the way down is to the right." The other says, "Gosh, golly, gee, I'm not sure, but I think maybe we should go to the left."

The first boldly steps to the right and crashes to her death. The second tentatively, fearfully, cautiously heads to the left, and climbs all the way down safely.
It's not the measure of our faith that matters. It's faith in the right rock.
God doesn't heal us because of our super-sized faith but because of his super-sized love. Even when we forget to say "Abracadabra" or "Hokus pokus."
Sam