I'm an introvert (as God meant all people to be). When I fly, I sit quietly ignoring the person next to me (as God meant all airline passengers to be). But when I face decisions, I love to brainstorm with a friend.
[Click here to listen to this article in your podcast app, with added commentary]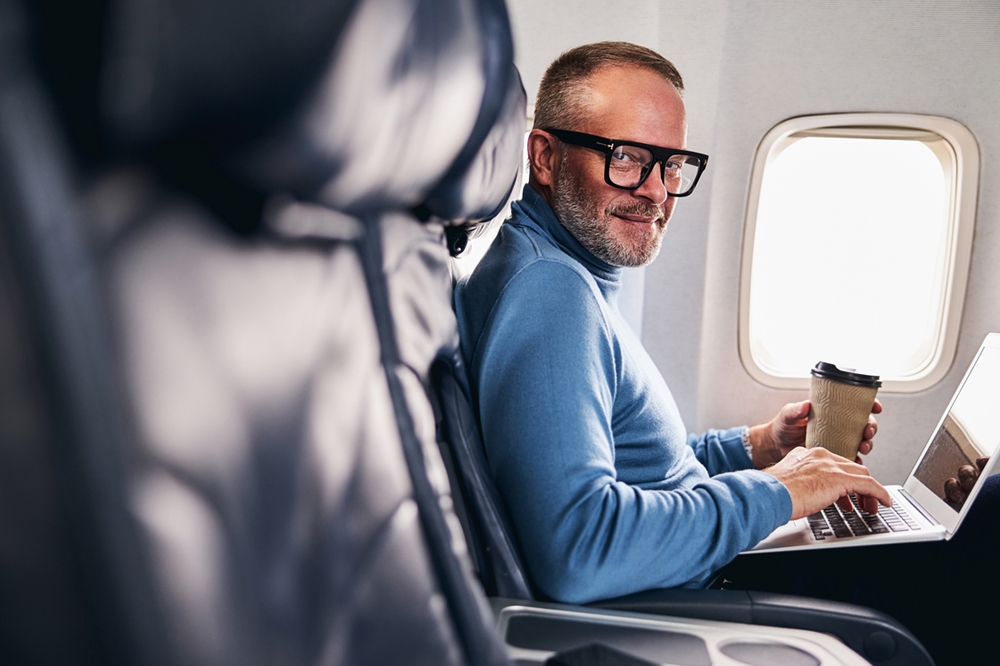 My wife and I frequently march over to our whiteboard and write columns of "Pros" and "Cons" or just catalog a bunch of ideas. We delight to explore any topic: how to counsel an anxious friend (or an angry friend), how to simplify our lives, and the godly benefits of introversion.
Brainstorming is fun conversation. Her ideas spark thought-flashes in me, and sometimes those sparks join together to ignite blazes of light and insight. The results of collaborative discussions far outshine any solutions we would have come up on our own. It's a perfect example of, "The whole is better than the sum of its parts."
These brainstorming sessions have made me prize talking with my wife. If something interesting happens at Panera, I want to tell her about it. When my seatmate on the airplane talks my ear off about essential oils, I can't wait to get home and share my suffering. The story isn't complete until it's been dissected with a confidant.
God invites us into that kind of conversational relationship with Him. Just like a Friend.
The Hardest Command
Scripture is filled with impossible commands, like "Be ye perfect as I am perfect." Although "Avoid troublemakers" (Rom. 16:17) is easy because we introverts do it by avoiding everybody.
But for me, the hardest command has always been, "Pray without ceasing." Like, YIKES, I have a hard enough time interceding for fifteen minutes in my quiet time.
I used to belong to the board of directors of a non-profit that ran into a real thorny issue. One member had trampled on a serious set of safety rules, and the board needed to respond. Some members were furious, many were terrified. They pressured the board to act quickly, but every solution had a set horrible consequences. I became obsessed with searching for a solution.
At that time, I had a thirty-minute commute to work. On those drives, I was preoccupied with the board's problem. I began a series of mental-brainstorms: possible solutions, pros and cons, and a bit (quite a bit) of venting about that malicious member.
But instead of an obsessive deluge of thoughts, like an unending anxiety-ridden rant, I accidentally introduced each thought with various synonyms for God.
Instead of, "I don't see an answer," I thought, "God, I don't see and answer."
Instead of, "I'm pissed at this member," I thought, "Father, I am pissed at this member."
Instead of, "I feel inadequate to handle this, I thought, "Lord, I feel inadequate to handle this."
Turning Thoughts into Prayer
At any given moment, our mind is racing down a dozen alleys, whether we are listening to a podcast, watching a movie, or reading an article. (Right now, your mind is wondering, "When is Sam going to get to the point?")
Whenever I struggle with "Pray without ceasing," it's because I forget the nature of prayer. Prayer isn't limited to intercession. That might only be ten percent of it. Prayer is a conversation between two people who love each other. And that conversation includes sharing, venting, thinking, dissecting, brainstorming, and sometimes just sitting in comfortable silence together.
When Jesus said, "I no longer call you servants, I call you friends," He meant that prayer is a conversation between friends about anything. Actually about everything. Every thought (or feeling) can be turned into that divine dialogue between friends.
Talking with God (about everything) is turning me into a "pray-at-all-times" lover. I don't have to get home to brainstorm or share. When I get angry reading another politician's hypocritical promises, I "pray" my thoughts instead of getting captured by imprisoning anger. I suddenly find my introversion burning away in the blaze of my newfound love of divine-dialogue.
Praying is accidentally turning me into an extrovert. Someday I will probably smile at the person sitting next to me on the plane.
Sam