Every human longs to hear the voice of God. It's who we are, it's in our DNA. But most believers find that prayer is too one-sided: us speaking to God and just getting silence. Scripture, however, claims that God is always speaking. We just need to learn how to recognize His voice.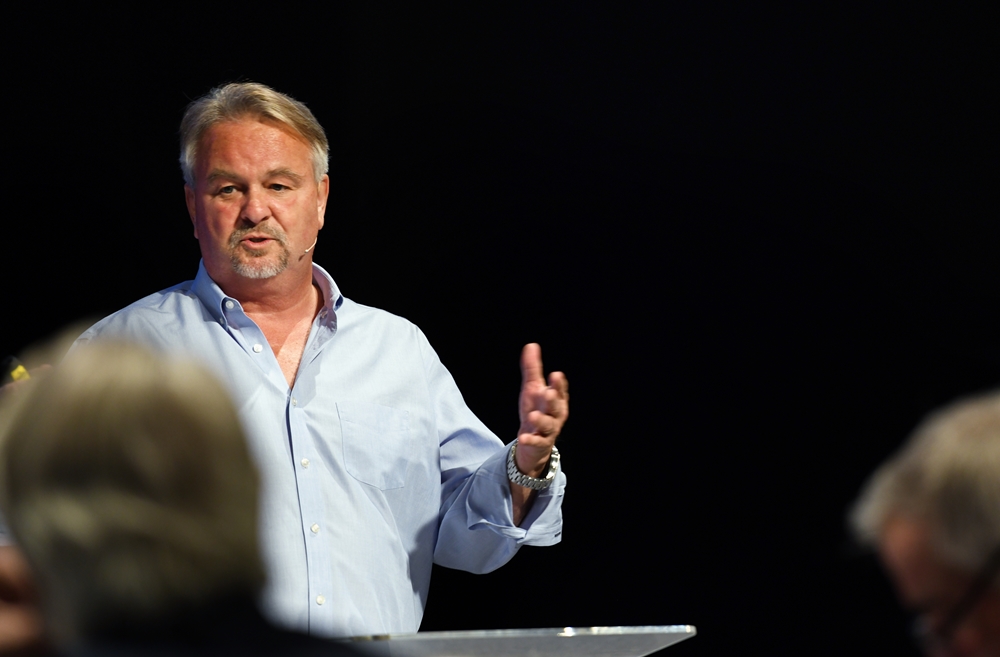 Helping people grow in intimacy with God is key to all I do at Beliefs of the Heart. I describe it as: Exploring Intimate Theology. And central to intimate theology is communication:
Prayer is not a one-way street with us shouting petitions to God, and Scripture is not a one-way street of God booming his commands.

Both prayer and Scripture involve hearing and speaking. We are participants, not spectators; dancers on the floor, not diners at the table; actors onstage, not onlookers in the theater. We are involved in a divine dialogue.

Hearing God in Conversation
I've been speaking at Hearing God conferences for more than ten years. Last year a friend convinced me to record my sessions and offer them online. He came to my house, recorded the whole conference, and arranged for its editing and production.
Crafted Exercises
The course involves teaching, but its strengths are the crafted exercises designed to practice actually hearing God, to tune our ears to recognize Him.
We all learn more in the lab than we do in lectures (or the library). So each week has a series of short teachings, a practical exercise to hear God, and a time to share with friends or a small group (if you join with a group).
The online six-week class begins Monday, February 28th and is available for $35.00 without a copy of my book Hearing God in Conversation and $47 that includes a copy of the book. I encourage you to consider going through the class with a couple friends.
For more information about the course click here: Hearing God Online Course.
Registration
The price was originally $99 to cover the editing and production costs. But a donor (who attended the conference in the past) wants as many people to attend as possible and made a sizeable donation to cover most of the production costs. The donation reduced the price to $35 (with no book) and $47 with a book (which makes the book price 30% lower than Amazon).
Sample Videos
Below are two short videos with samples of the teaching you'll receive.