A few years ago, I attended a men's conference on discipleship. There were only two full-audience speeches; the rest of the conference consisted of a glut of small seminars. So many seminars that the catalogue of classes looked like the plastic menu at a Greek restaurant.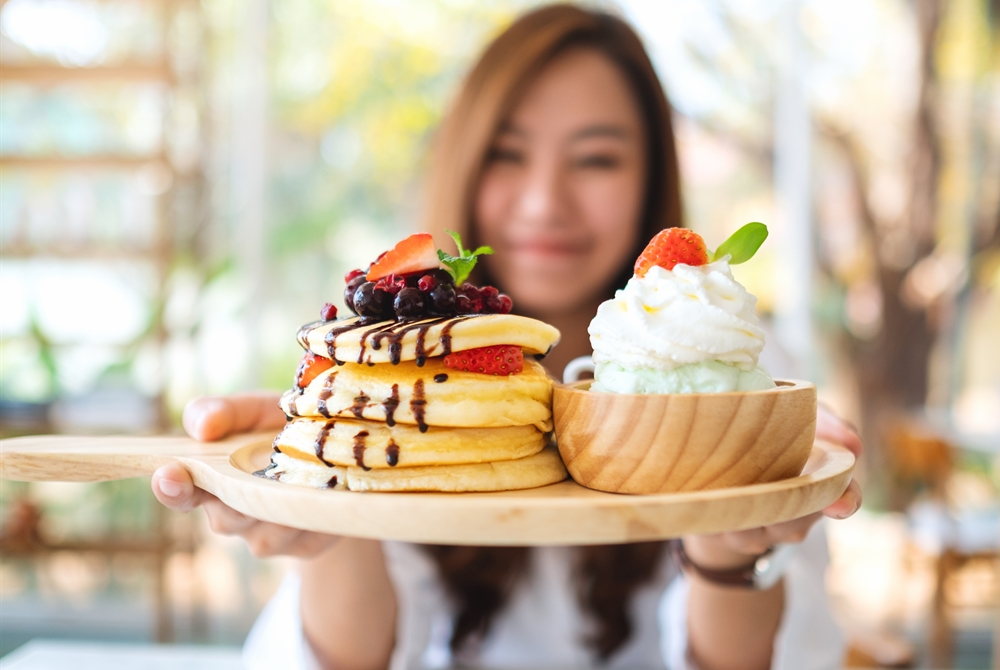 Amazing to me, not one breakout seminar focused on prayer ( or Scripture or worship) as though attendees could become award winning discipleship-chefs without serving up a spiritual life.
The conference planners worsened their spiritual malnutrition by offering an all-you-can-eat dessert-buffet on emotional well-being: Shunning Shame, Self-Esteem with Confidence, and The Art of Self-talk.
The conference was advertised as a Christian plan for growing spiritual infants into spiritual adults, moving them from milk to solid food. But it felt more like a primer on pop-psychology at a summer camp for middle school dropouts. All the topics are exhaustively covered in the TV shows, Young Sheldon and The Bing Bang Theory.
The keynote title was, Rewriting Your Story. The speaker shared how his past pornography addiction had led him to a banquet of self-incrimination. Then, a month earlier, he had succumbed to pornography again, but this time he felt no guilt or shame. Zero. And that freedom felt wonderful. He said, "True rest begins where self-judgement ends," and concluded:
We all have PTSD and shame. Our single greatest need is self-compassion.
Where Would You Take Your Broken Bike?
A friend of mine once refused to take his broken bicycle to a particular bike shop because its owner is an atheist. He didn't doubt the owner's mechanical competence. He simply didn't want to take his bike to someone who doesn't believe in God.
I disagreed with my friend. I had recommended this atheist bike mechanic because my friend needed his gear shifters adjusted, and the mechanic eats, sleeps, and dreams bicycles. He knows his stuff. If my friend's heart needed a valve replacement, I wouldn't have suggested the bike guy, I'd have suggested a surgeon. Different problems require different skillsets.
I will take clogged drains to plumbers and my retirement accounts to investment counselors, whether they are atheists or not, because the required skill is technical not spiritual.
But I will never take my broken soul to an atheist guide, precisely because the brokenness of my soul needs spiritual help not one more secular perspective (which I get from the media for free).
And yet so many believers take the deepest questions of the soul to counselors whose training-heritage rejects God. Freud, the father of modern psychology, longingly coveted the pastor's role in counseling, but rejected God, so his original name for therapists was, "Secular Pastor."
The keynote speaker would have loved Freud who counseled the rejection of guilt and shame.
We Are What We Eat
The last thirty years have seen an epidemic of narcissism. Social scientists tie it to, a) the breakdown of community, b) the rise of individualism, and c) modern society's infatuation with fame, wealth, and celebrities. But I think that modern therapy itself is the primary culprit.
It's as though the doctors of the world began to prescribe Wonder Bread and Snickers bars to treat indigestion. And then they wonder at the rise of obesity and diabetes.
Therapists lament the widespread outbreak of narcissism, and yet it is precisely their prescriptions that nourish narcissism, with prescriptions of self-esteem, self-love, self-compassion, and self-pity. And then they wonder why we are so self-absorbed.
When doctors advise Snickers and therapists emphasize self-pity, the cure is worse than the disease. And we've all been infected by this modern-day, godless cure. We're turning into spiritually diabetic narcissists.
The last time I ignored my wife or snapped at her, I wasn't short of self-pity, I was overflowing with it. Why can't people just understand how hard my life is! I was full of self and I was short of self-lessness: a broken spirit, meekness, and love of others.
The keynote speaker at the discipleship conference simply mirrored the worldly diet we devour every day in reality TV, Facebook posts, and therapist couches: guilt is bad and shame is worse.
It's all about me.
Sam