Three years ago, my wife and I hosted a smart, promising young woman for dinner. Though well liked and professionally successful, she was suffering from severe depression.
[Click here to listen to this article in your podcast app, with added commentary]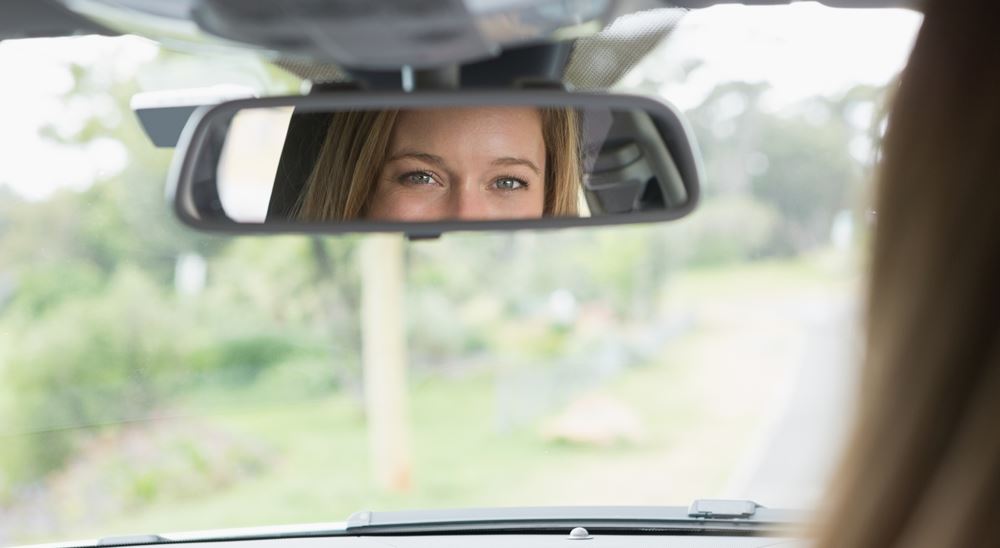 Her spiritual background was a mixture of Buddhist yoga and meditation, blended with inspirational, therapeutic Christianity. Her favorite Christian preacher was Joel Osteen.
She said that Osteen's teachings weren't as biblically based as they were encouraging tips and techniques buoyed by a verse or two from Scripture. He made up for his scanty biblical basis by telling inspirational stories and offering commonsense wisdom.
For example, she had recently heard Osteen explain that a deep spiritual life is like driving a car. You have an enormous front windshield and a dinky rearview mirror. If you want a rich, full life, he urged my friend to invest her energy looking forward to unlimited potential, and then occasionally—although rarely—glance back at the past.
A year later this promising young woman tried to kill herself.
When Counterfeit Commonsense Contradicts Scripture
Her situation was complicated, dozens of factors contributed, and I hesitated to mention Osteen's name because I've never heard him preach. But he was the preacher she listened to, and that seemingly stirring counseling metaphor—of looking forward—was her main take-away from his preaching.
This popular cliché (Osteen simply adopted it) completely contradicts Scripture. Only the modern world tells us to fix our eyes forward. God repeatedly commands us to gaze backward:
When a situation is too big for us to handle

, God commands: "If you say in your heart, 'These nations are too great for me … you shall not fear them,

but you shall remember

what the Lord your God did to Pharaoh and to all Egypt." (Deut. 7:17)

If concerned about future provisions

, God encourages us: "

Remember the whole way

that the Lord your God led you for forty years in the wilderness … and fed you with manna … and your clothing did not wear out. (Deut. 8:2-4)

If you are feeling worthless

, God reminds us: "The Lord your God

has chosen you to be … his treasured possession

, out of all the peoples on the face of the earth." (Deut. 7:6)

When proud of our successes

, God warns: "Beware lest you say in your heart, 'My power and the might of my hand have gotten me this wealth.'

You shall remember the Lord your God

, for it is he who gave you power to get wealth. (Deut. 8:17-18)
God's counsel for every trouble we ever face today is to look to yesterday. The answers for our past and future, and the greatest gift God has given humanity, is history or His Story.
The Shallow Wisdom of Counterfeit Spirituality
If your parents neglected you, or your spouse abused you, it feels freeing to "look to the future and leave the past in the rearview mirror." But that advice is counterfeit. The past still has its fangs in our heart even when our eyes are tight shut. Forgetting the venom isn't freedom. Liberty comes only when the past is defanged and the blood is cleansed with an antivenom.
Many spiritual tips and techniques seem wise in the moment, especially when that "wisdom" is accompanied by cutesy metaphors. But what tastes sweet in the moment can cause cancer.
And the cure for past hurts is to look to the deeper past—to His story—to see a Father who never forgot you and a spouse so faithful that it cost His life to rescue you.
Biblical scholars debate which command of God is most frequently echoed. The two most repeated commands are "Have no idols!" and "Remember!" And, really, they are the same thing. When we "remember" God, our idols look stupid.
And our idols are any solution for our problems that are devoid of resting in God. Even if cute.
Besides, the future isn't always lollipops and sunshine. Sometimes you really are getting older, or weaker, or more forgetful. And more of your friends will die, someday even you.
We Need God, Not Cutesy Counterfeits
We asked our suffering friend what ran through her mind when suffering deep depression. She said, "Seventy-five percent of my thoughts repeat these phrases: 'This will never end; I will never be free of this sadness.'" To advise her to look only to the future—a future of seeming unending suffering—is spiritual malpractice. God commands the opposite.
The only cure for her future (and for ours) is to look to the past; to remember that God is the same yesterday, today, and tomorrow; that the Lion is on the prowl for our good. Everything he sends is necessary for our good, and nothing he withholds can be necessary.
My friend's struggles were multi-dimensional; I know many readers have lost loved ones to suicide; I've never suffered depression; and I in no way mean to disparage those who suffer depression or who have taken their lives. My point is this: as believers, it is absolutely critical that we offer what God has uniquely given us to bring to the world.
The world doesn't need us to echo their advice. They need God's.
It's why Paul, said, "I only preach the cross." Paul's gospel spirituality is this: The only way to move forward is to look in the rearview mirror.
Sam
P.S. My articles are now available in a podcast format. In it, I read the article and add commentary: why I wrote it, interesting comments from readers, and other reflections.
The podcast name is, Beliefs of the Heart: Reflections. You can find it in your favorite podcast app (search for "Beliefs of the Heart Reflections"), or visit this page and click "more" to pick an app from there.
The podcast will always be a week or two behind as I collect comments from readers.