A few years ago I saw a video of a famous Christian writer who has morphed his verbal skills into marketing savvy. He teaches both the secular and spiritual world how to sell themselves.
[Click here to listen to this article in your podcast app, with added commentary]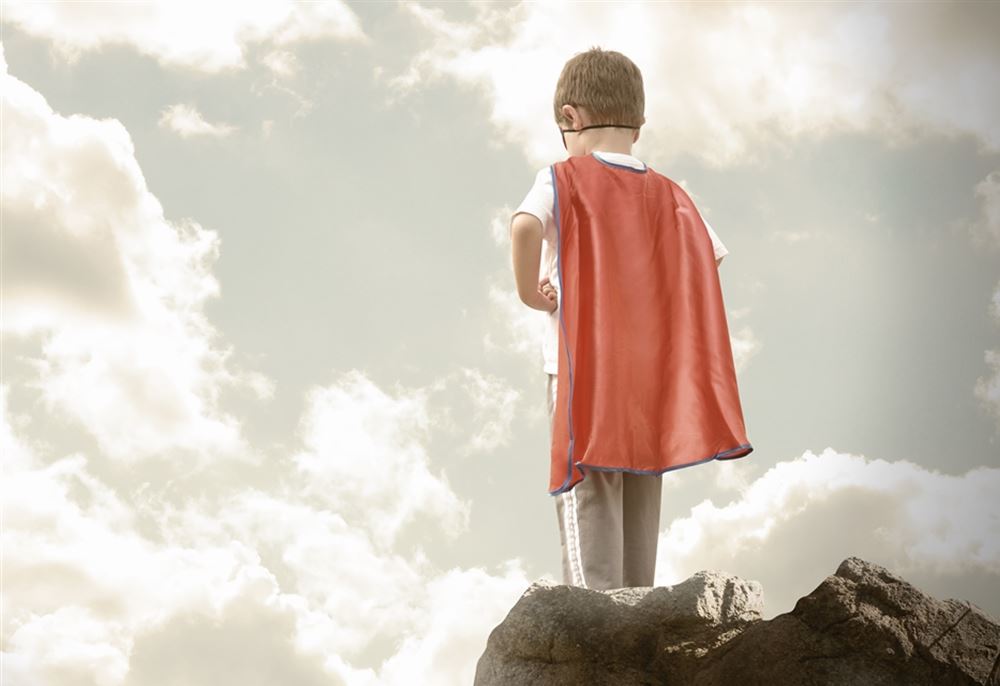 In the video, this famous Christian author shared how he had helped a pastor increase the weekly attendance of his church. This was the marketing savvy he gave the pastor:
I realized that too many churches make the pastor the hero. I decided to make the congregation the hero, and the church's attendance exploded."(Name withheld)
It reminded me of a conversation early in The Lost World movie. Repentant Jurassic Park creator John Hammond cries:
Don't worry. I'm not making those old mistakes again.
To which Ian Malcom retorts:
No, you're making all new ones.
It's All About the Hero
The essential distinction between Christianity and every other religion in the world—including secularism—can be boiled down to one question: Who is the hero of your story?
The human race was cursed when Adam and Eve decided to be their own heroes in their story: They grabbed God's place in the Garden and seized it for themselves. All subsequent human sins are variations on that single theme: We are usurping God's place.
I agree that our primary heroes ought not be the pastor, priest, or even other famous Christian heroes. They are not celebrated because of their greatness; they are celebrated because God's greatness worked in them. When Jesus returns, we will find that the greatest Christian heroes—of all time—will turn out to be thousands of men and women we have never heard of.
I applaud moving the hero-spotlight from ordained leadership (or political leadership), but I deplore moving it to the congregation. It's just a more insidious form of idolatry: Clergy-worship is sick, but self-worship is suicide.
True Fruit, The True Hero, and God's Plan
This morning I read, "By this my Father is glorified, that you bear much fruit and so prove to be my disciples" (John 15:8). In my subconscious mind, I paraphrased the verse to mean this, "If I'm successful and bear fruit, it proves my ideas and plans were right. Possibly brilliant."
In other words, I am the hero of my own story and God is affirming it.
But Scripture says there is a real fruit, a fruit that endures: it is solely and uniquely a fruit that brings glory to the Father, that makes him the hero. God's power shown through our weakness. And it's always been that way:
God didn't give Isaac to Abraham and Sarah until it was impossible for them;
God didn't make Moses a leader until he was too old to lead;
God picked cowardly Gideon and then reduced his army from 32,000 to 300.
And the reason God cut Gideon's army down so dramatically was because he knows the human heart, that Israel "would become boastful, saying, 'My own power has delivered me'" (Judg. 7:2). The human heart always wants to be the famous hero. We never want to bow to another.
Which is just another way of saying, "I'm the hero in my own story. Worship me."
It takes a great human heart to be a hero. It takes a greater human heart (tempered with spiritually humble honesty) to admit, "I need Somebody far greater than me."
Sam
++++++++
For more on the idea of heroism and worship, please consider buying my book, Is Sunday School Destroying Our Kids.
The world needs morality–oppression thrives when consciences are abandoned–but we need more than morality alone. We need the gospel of grace. A gospel that has been lost amidst the self-worship of our modern culture.
Join thousand of other readers who have delighted in this short, story-filled, thought-provoking book on grace. Buy Now: Is Sunday School Destroying our Kids?
The book is accompanied by a twelve week Study Guide, filled with questions for reflection and exercises for growth; perfect for small groups or personal meditation.
To download free Study Guide, Click Here (or on the image to the left).
Click here for a PDF of commonly asked questions about this book: Frequently Asked Questions