Years ago, Denise Walters was running up her high school stairway. Near the landing, her knees suddenly felt weak and she collapsed. Within hours her whole body felt weak. She left school early, went home, and took a nap. When she woke, she was paralyzed from the waist down.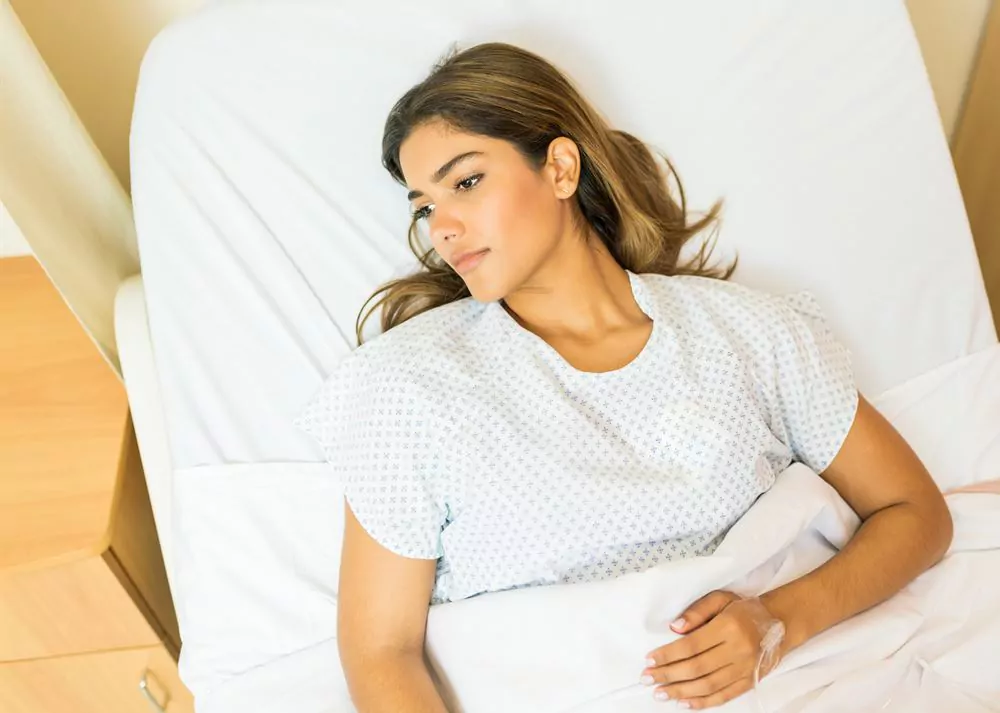 Within months Denise had lost her sight, became paralyzed from the neck down, and could barely talk. She was diagnosed with a rare form of multiple sclerosis with a rapid escalation.
Eighteen months after Denise's hospitalization, Joni Eareckson arrived and was Denise's ward-mate for a year or so. Then Joni left and became world famous. She wrote a bestselling autobiography, authored forty other books, started a world-wide-influential ministry, and even starred in a movie that was about her life. Joni saw suffering as a way to testify to God's glory.
Denise remained in the hospital eight long years. She lay blind, almost motionless, in a hospital bed, in a rehab center, week after week, month after month, year after year. Mostly alone. The stream of visitors dried up; it was too difficult for others to see her suffering.
Denise's mother, however, visited daily. They were Christians. Her mom read Scripture to her and prayed. Denise knew she was dying, but death didn't come mercifully quick, and most hours of the day she was alone, unable to watch TV or even look out the window. Mostly alone.
Five years after Joni left the hospital, Denise died. The news hit Joni hard. She wrote,
[Denise] was a person who loved Christ, and who never complained, but whose suffering seemed to be completely pointless. Nobody saw her. Nobody ever told her "I want the kind of faith you have. How do I get it?"

Her suffering seemed senseless.
God Can't Tell Us
At the beginning of the Book of Job, Satan says that Job doesn't really love God; that Job only loves the gifts God gives. Satan says, stop blessing Job and he "will curse you to your face."
For the next thirty-six chapters, Job asks, "Why?" Why this? Why me? Why now?
We all think if we could understand suffering, it might make the pain bearable. Maybe others will be inspired, or maybe we'll meet the love of our life in the hospital. Please God, Just Explain Why!
And God can't tell us because it is necessary that we do not know the answer.
Have you ever been invited to a party only to find the host wants you to sell vitamins; or had someone end a "friendship" because you couldn't get them the job; and many women know of men who end a relationship when she won't sleep with him.
We all hate to be used.
If God had said to Job, "Hey buddy, I just want you to know that people will be talking about your greatness for thousands of years," if God had done that, Job wouldn't have loved God for who God is; Job would have loved God for the fame God was granting him. Job would have been using God, just as Satan accused. Job would have become a mercenary.
That's why God can't tell us the "Why?" of our suffering. The only way He can make us great—where we love Him just to love Him—is when our service gains us nothing. We can't know the reasons for our suffering, or we'll never find the greatness that the suffering can turn us into.
Denise's Witnesses
When Joni Eareckson heard of her friend's un-lauded death, Joni was inconsolable. No one had seen how nobly Denise handled her suffering. No one had cheered her. No one had noticed. One day a friend read this verse to Joni:
I tell you, there is rejoicing among the presence of the angels of God over one sinner who repents. (Luke 15:7)
Her friend said, "Can you imagine? Scripture says angels find inner joy, excitement even, as they witness our lives."
That is why the writer of Hebrews says,
Therefore, since we are surrounded by so great a cloud of witnesses…
In ancient Greek, the audience in sports arenas were called a "cloud of witnesses." Scripture says there was a cloud of witnesses cheering Denise on, watching with bated breath, shouting and whooping in eager expectation, and dancing when Denise finally came home.
We can't know God's purpose in our suffering, but we can know that He never leaves us alone, and that He is with myriads of angels, eagerly cheering our progress.
We are never alone, and our suffering is never senseless.
Sam