Several years ago, I joined a local business organization. Their Statement of Purpose was to help businesspeople do their job better with a kind of group coaching through semi-monthly seminars.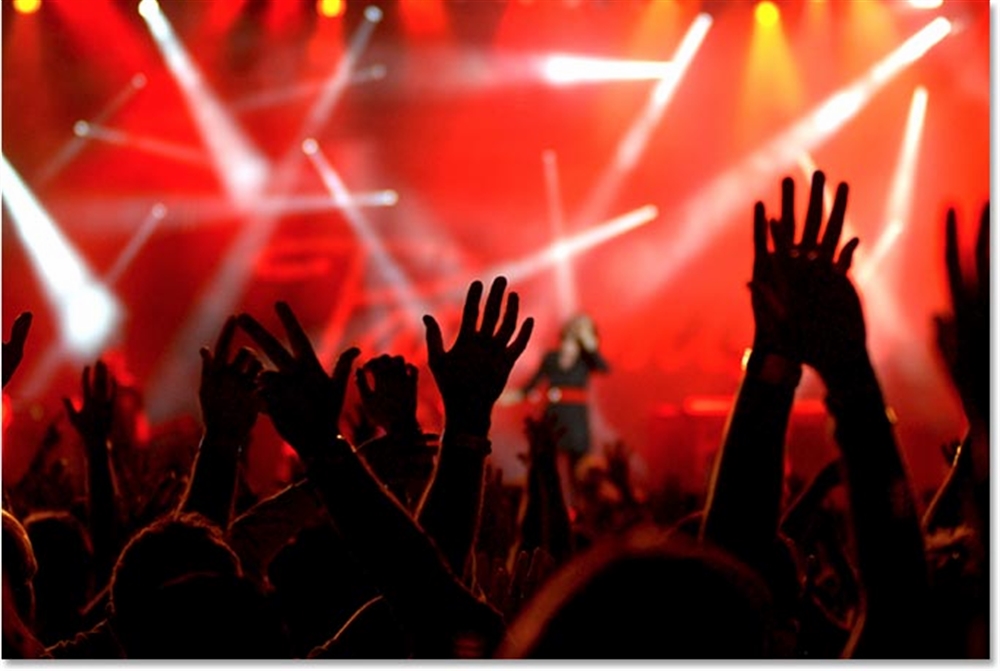 At the opening and close of each session, we sang a song that went something like this:
Yes, I can do it! Yes, I can do it! I have a positive frame of mind!
By the end of the evening, every face was aglow with expectation, and two weeks later, everyone needed another face-lift. (Imagine two hundred adults singing psychobabble to our ourselves—truth is stranger than fiction. I quit after three meetings.)
Their teachings weren't substance, they were selling. Instead of nourishing tips on handling angry clients, they served frothy, double-shot lattes of motivational, positive thinking. The talks were rousing but insubstantial; caffeine without a main course.
I began to wonder how my own worship-music feeling paralleled that seminar jingle-feeling; perhaps a temporary boost to my spirits, but maybe just a jolt of spiritual java.
I began to examine the nature of worship. I asked myself, "What is the essence of worship? Does worship require music?" I tried an experiment: I took a six-month sabbatical from any form of worship music. I didn't sing during personal prayer time, or listen to worship CD's, and I even stopped singing during during church services—and I found a change in my worship.
Song-free worship taught me how to worship deeper.
Real Worship Changes Us
True worship is a two-way street. The English word, "worship," comes from the Old English phrase, "worth-shape." The worth of our worship-object shapes our souls. Every human worships something—be it family, money or ministry—and the worth we give it drives our lives.
If we worship success, we become arrogant (or depressed) and if we worship people-pleasing, fear of rejection makes us milk-toast cowards. The object of our worship controls our lives.
Psalm 115 says the gods of the peoples have unseeing eyes, unhearing ears, and unfeeling hands. Then it claims, "Those who make them become like them, and so do all who worship them." It says that the act of worship re-forms us in the image of the thing we worship.
If we examine our biggest problems—our deepest angers, sadness, anxieties, or most uncontrollable behaviors—we will always find an object of worship cracking its whip.
Real worship is more than singing praises; it is the act of giving away our hearts to a beauty. Worship is attributing ultimate value to something; it thinks, "If I had that I'd be happy;" it is the deep belief of the heart that says, "That is all I need."
Worship is what our hearts most value. We are constantly worshipping. We are worshipping something this second. Moment-by-moment, we live for something. "Where our treasure is, there will our hearts be also."
Seeing God
Instead of singing, I meditated on the Psalms; in place of rhythm, I read the Gospels; in place of harmony, I read Deuteronomy. And slowly—sometimes really slowly—I began to see God more clearly and dearly. And I thought, "More than money, a good name, or success; He is all I need."
We need a vision of God that destroys the earthly religion of what we do in our solitude. We need an intense focus (of heart, mind, soul and strength) on the beauty of God. It means looking, gazing, meditating, and reflecting on the majesty of God
Singing can be an act of worship, but it isn't worship itself. It is ever-so-possible (and we've all probably done it), to sing a half-hour of godly worship songs—and even be temporarily inspired—and then return to our "normal" lives where we grasp for appreciation, praise, health, or financial peace.
Substance Over Hype
That seminar jingle, "Yes, I can do it; I have a positive frame of mind," was vapor-ware, a sales pitch to myself based on nothing but self-assertive smoke and mirrors.
Worship of the real God reveals rock-solid truths to my heart: that he is all I need, and I'll never be the same. Only worship of the real God, will really satisfy.
I'm glad I'm singing to God once more. It comes from a real positive frame of mind.
Sam