Years ago, I attended a Friday night high school prayer meeting. One evening a young woman stood up and said that she ran a red light on the way to the meeting. She was pulled over by a policeman who asked for her license. Moments later he ran back to the car, tossed her license in the window, and exclaimed, "Lady you are so lucky. I just got an emergency call. I gotta run."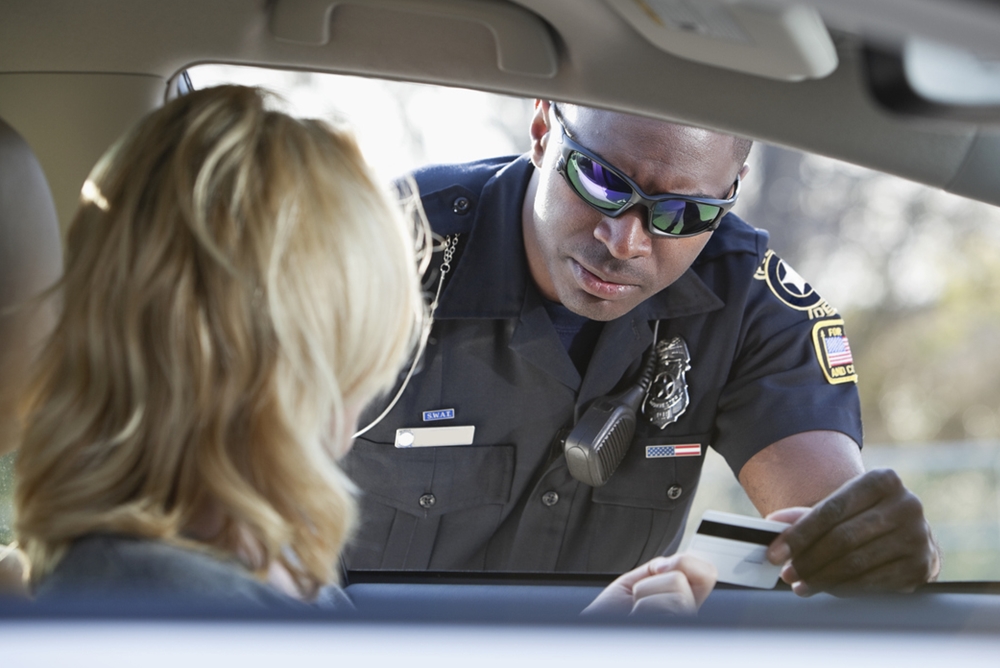 The next week another young woman stood up. She explained that she had never considered Christianity until the previous week when she attended the prayer meeting. She thought the singing was fun, but the whole of idea of praying to "something out there" seemed weird.
Later that week, she too ran a red light. She too was stopped by an officer who asked for her license and walked back to his car. For the first time in her life, she prayed: "God if you are there, could you help me like you helped that girl at that prayer meeting?"
Moments later, the officer ran back to her car, threw her license in the window, and huffed, "Lady you are so lucky. I just got an emergency call. I gotta run."
Word for word, exactly like the woman the week before.
Remember
Some scholars argue that the most repeated commandment in all of Scripture is, "Remember!"
Psalm after Psalm tells the Israelites to remember their unnatural escape from Egypt and their supernatural sustenance in the desert.
The Israelites aren't told to "obey" the Sabbath; they are told to remember it.
When the disciples are short of food, wondering what to do, Jesus rebukes them saying, "Do you not remember … when I broke the five loaves for the five thousand?"
Paul told the Corinthians that he resolved himself to know nothing but Christ and him crucified; that his entire life mission was to "remember" Christ's glory on the cross.
When we use the word "remember," we normally mean a recollection of facts or experiences, like "I remember 9/11, exactly where I was sitting and what I felt." But the Biblical meaning of remember isn't an album of information, it is a call to action. It connects the past events of God's action with his ability to work today and asks him to act:
Then the thief said to Jesus, "Jesus,

remember me when you come into your Kingdom

." And Jesus replied, "I assure you, today you will be with me in paradise." (Luke 23:42-43)

Remember me

, O Lord, when you show favor to your people; help me when you save them. (Ps. 106:4)
And whenever people forget God, they fall back into rebellion:
They tested God again and again and provoked the Holy One of Israel.

They did not remember his power

or the day when he redeemed them from the foe (Ps. 78:41-42).
Why Remember? Why Not "Obey"?
The Hebrew meaning of remember was to unite something in our heart. It's almost as if the English language captures it perfectly; in English, the opposite of remember is not forget (that is the opposite of recollection), the opposite of remember is dismember. When we forget God, our heart, soul, mind, and strength are ripped apart.
We are disjointed inside; we want to love God, but we sometime want our neighbor's BMW more. We want God's blessings on our work, but we also want that promotion today not tomorrow. Our souls are cut in pieces when we see today only and forget the eternal God, yesterday and tomorrow.
Remembering reunites our body, soul, spirit, and heart in seeing Him as He is.
Just last week I remembered the story of those two young high school women who prayed for deliverance from a traffic ticket. They didn't deserve it—they really drove through red lights—but God granted their prayers because of his mercy (and probably his good humor as well).
When I remember those two little miracles, something in my heart begins to unite. I feel a little more bonded to God. He really can do anything; and if he isn't doing what I ask today, he has a better plan than I imagine for tomorrow.
There is no more powerful spiritual exercise than to remember; to tell each other stories of God's actions in our lives, to unite our hears as we remind each other of the time he answered our prayers; to re-hear that proclamation, "Lady, you are so lucky!"
Or was it luck? I don't want to forget.
Sam
P.S. Please bear with me. Only once before, in ten years, have I ever promoted an event; but this is worth it.
My friend Gary Barkalow and I created a small, intimate community where Christians can share their lives (and remember His actions). We also offer online classes. (Hearing God is coming soon.)
Right now, we are offering a class on Calling: Discovering Your God-Given Passion & Purpose. It begins October 19th and costs $119.99.
I've been working with Gary at Calling events for more than ten years. I'm not compensated for it (I even pay my own travel); I do it because I long to see believers walking in their unique God-given purpose, and this is the best course I know of.
Through this 5 week course, you will learn the biblical understanding of Calling, and you'll come to discern how God has been revealing your calling to you over the years, and how to decipher those revelations.
By the end of the final session, you will have articulated your God-given passion; and you will understand your next steps to continue the journey into your calling.
To join click here: Noble Heart Community (Feel free to invite your friends.)