The house I grew up in belonged to a church. My father was a pastor with a relatively small salary, so every home we lived in was provided rent-free from the churches he pastored. On one hand, furnaces and hot water heaters were maintained by the congregation. On the other hand, if we kids damaged something, my parents weren't the only ones who blew a gasket.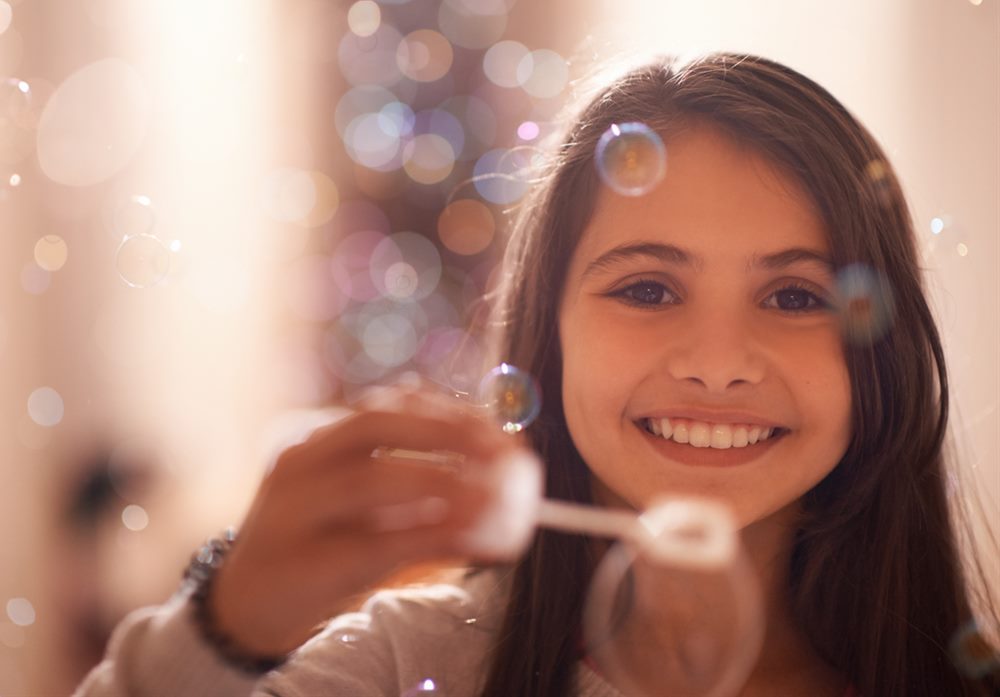 When I was seventeen, the church trustees hired a company to pour a new concrete slab in the basement. As the workmen built the forms, my dad eyed each of us kids and growled, "No writing in the wet cement. No dates, no names, no symbols. Nothing! Leave the floor alone."
A week later I heard my dad bellow, "Samuel Chester Williamson!" (Yeah, Chester.) I came running. The workmen had just removed burlap from the basement flooring. My dad was scowling down at one corner. There, inscribed in two large letters, were the initials: S.W.
I swore I hadn't done it. And I hadn't, I was too scared. Besides, it wasn't even my handwriting, it was legible. I was as shocked (and almost as angry) as my dad. But I knew whose crime it was; the perp was the only other S.W. in the house, my sister Sarah. My dad thundered, "Sarah Jane Williamson!"
She came running. As she caught her breath, my dad jabbed at the incriminating evidence, and both he and I glared at my younger sister. She glanced at the letters, gazed at my dad and said,
It wasn't me. It was Sam."
Shock
I was a senior in a Detroit high school. You don't reach that age in Detroit without losing some of your innocence. (And my parents tell me I never had much begin with). Nevertheless, I wasn't some old, grouchy, suspicious cynic. Not yet, anyway.
So my sister's sweet, smiling, cheery, bold-faced lie utterly shocked me. It wasn't just that she lied (I had once stretched the truth myself), it was that she stared at my father directly in the eye and told him a whopper the size of Canada, all while expressing the face of an angel. No twitch, no sideways glance, no catch in her breath. I swear I saw a hint of a halo.
I felt I was looking into the face of one of those demons who can appear as an angel of light. Who else could lie with such calm, charming, self-possession?
Hyper-Drive
A couple years before the lie of the decade, my family took a road trip from Michigan to Montana. My dad accused me of an inability to sit still, and he called me hyper-active. I countered, "Oh yeah? Well you're hyper-heavy." I've always been attracted to alliteration.
Soon my budding-commie brother Pete was hyper-HoChi (for Ho Chi Minh); my brother Andy was hyper-holy (it wasn't derogatory, he really was just a great guy), and Sarah was hyper-sensitive (when she was younger, just a tiny joke could bring on the tears).
I don't remember what my mother or youngest sister were called, and if they remember, they aren't telling.
Truth Heals All Wounds
Ten years after the lie of the century—some things grow over time—my family celebrated Thanksgiving together. My dad had moved to a church in Lancaster, PA, doubtless due to the shame of that vandalized basement. He even owned his own house (because no church would lend him theirs). Over dinner we told old stories of living in Detroit.
My evil-sister Sarah scraped the scab off that long festering wound with a caustic accusation: "Sam, it's been ten years. It's finally time to admit that you scribbled those initials." Her gross distortion of facts while bearing such a beatific smile stunned me.
The deceitful demeanor and treacherous allegations finally reached their limit. Like Mount St. Helens, I erupted. My hyper-holy brother Andy gagged on his turkey and sputtered,
Didn't I ever tell you? I wrote those initials in the cement."
He had been home from university for the weekend when the workers poured the basement. On a whim, he committed infamy. For ten years he forgot. We haven't let him forget it since.
My evil-sister Sarah really was an angel, and my innocent, hyper-holy brother … was the devil.
Sometimes when no other option presents itself, when you see no possibility of another answer, and your belief is as concrete as cement; sometimes you are just plain wrong.
Sam