I went to school with a young woman who scratched little marks inside her Bible to keep score of how many people she had converted. She showed me her totals every few months. I can still see those little tally marks, just like WWII pilots scratched their kills on the nose of their bombers. She claimed about thirty-five.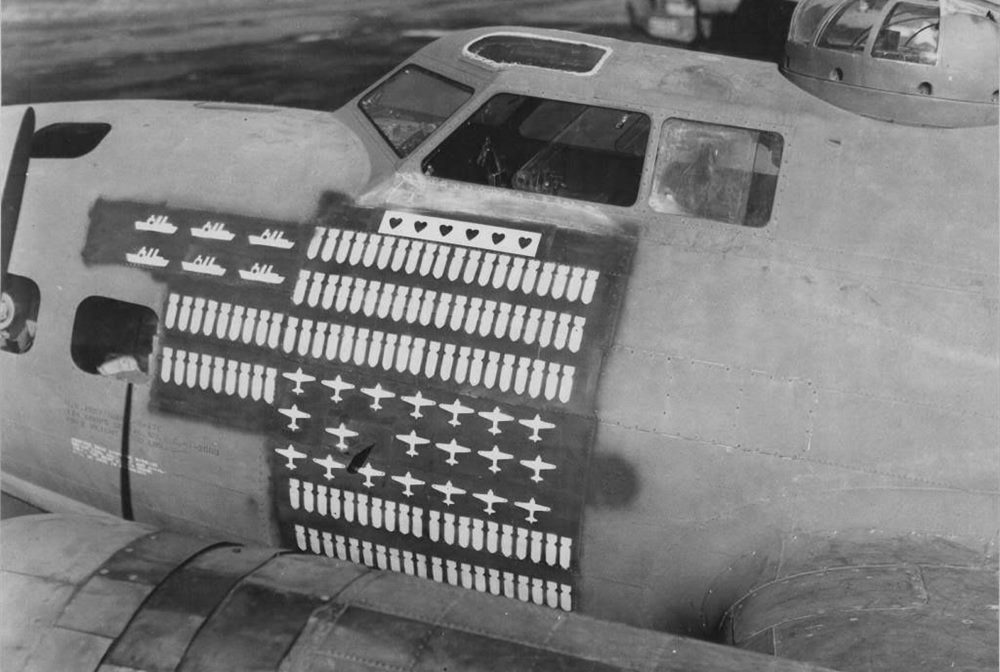 She really did talk constantly about God, in almost every conversation, but I doubted her tallies.
Because she also scolded boys for hair that was too long and girls for skirts that were too short. She disdained dancing or going to movies on Sundays (she probably never went to movies). She hated smoking, drinking, and cussing; and she once chewed me out for saying, "Heck!"
My friend was the spitting image of a moralist, though I'm pretty sure she shunned spitters too.
It's Not What We Think
A friend of mine rejected Christianity (while in seminary!) precisely because of such rigid rules. While he didn't smoke or cuss (and rarely drank even a Bud Lite), he also didn't lecture anyone who did. His highest good was the golden rule: Treat others as you wish they would treat you.
He was far more fun to have coffee with than my moralist friend. Yes, he did try to convert me to his way of thinking, but I doubt he scratched kills inside his copy of the Humanist Manifesto. My atheist friend felt all those fundamentalist rules were just ugly.
I understand his feelings. When we see Pharisees in the Gospels, aren't they the most unattractive group of people in the Bible? Like the turtle story, it's ugliness all the way down, from the stoning of the adulteress (and not the adulterer) to the arrogant superiority of the hypocritical prayer, "I thank you God that I'm not like other people…."
(But in our flashes of honestly, don't we secretly pray, "I thank you God that I'm not like them"?)
Every culture has its own sense of "pretty" and "ugly" morality. In Jesus' day, the idea of loving your enemy was stomach-turning, but the idea is celebrated today. Back then, the Pharisees were praised for their purity, but today they are the scum of the Scriptures.
It's Where We Get Life
My moralist friend from high school believed we are saved through faith not through works. Her theology was good, but she felt the best about herself only when she was working her tail off. Nothing gave her more joy than scratching one more victory inside the flap of her Bible.
Her inner life was fueled by her doing. And whatever gives us the most life is our real salvation, no matter what theology we think we believe.
The real sin of the Pharisees was not their rigid rules (many of which were biblical), it was their self-adulation for keeping them. We all tend to keep the rules we most like, because we want to feel good about ourselves. We love to think, "I'm the kind of person who would never _________ (fill in the blank)." Which is self-praise for our "pretty" morality.
What makes people pharisaical isn't the prettiness or ugliness of the rules. Moralism is pride in our morals and disdain for everyone else's. That means even the most libertarian, freedom-loving people can be devout Pharisees. It certainly means we are. It's why we always choose morals that are attractive to us. So we can keep them and feel good. Proud even.
The scriptural standard of morality is always something beyond our reach. The conservative moralist may have difficulty with pride, and the secular libertarian may have trouble with biblical sexuality. It's not the pretty rules we reject, it's the rules we simply don't like. Biblical morality makes us cry for help.
Instead of scratching victory marks on the flaps of books, let's scratch beneath the surface of our self-esteem-building morality.
Sam
++++++++++++++++++
For more essays on moralism, read my book, Is Sunday School Destroying Our Kids.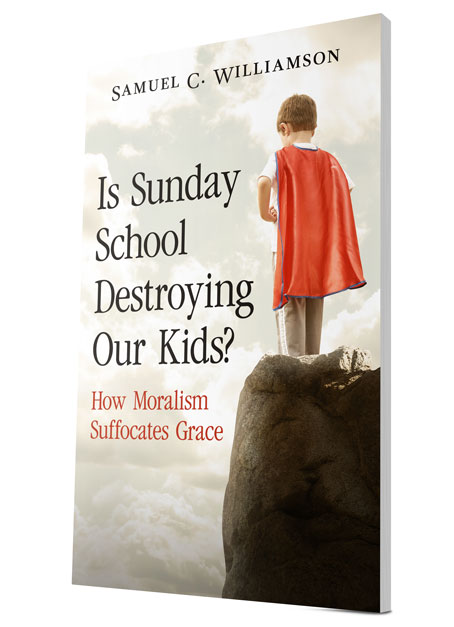 People in the world often reject Christianity simply because they can't distinguish it from mere morality.
The world needs morality–oppression thrives when consciences are abandoned–but we need more than morality alone. We need the gospel of grace. A gospel that has largely been lost amid the dos and don'ts and preoccupations of religious culture.
Join thousand of other readers who have delighted in this short, story-filled, thought-provoking book on grace.
[button href="http://www.amazon.com/Sunday-School-Destroying-Our-Kids-ebook/dp/B00H5C7GB2/ref=sr_1_1?s=books&ie=UTF8&qid=1455706442&sr=1-1&keywords=is+sunday+school+destroying+our+kids" primary="true" centered="true" newwindow="true"]Buy now: Is Sunday School Destroying Our Kids?[/button]