In ninth grade, my brother Andy's locker partner was Kevin, the school's drug dealer. One fall day Kevin had a bad trip on LSD. The bad trip continued in a small series of scary flashbacks, and Kevin asked Andy if God had anything to say about it.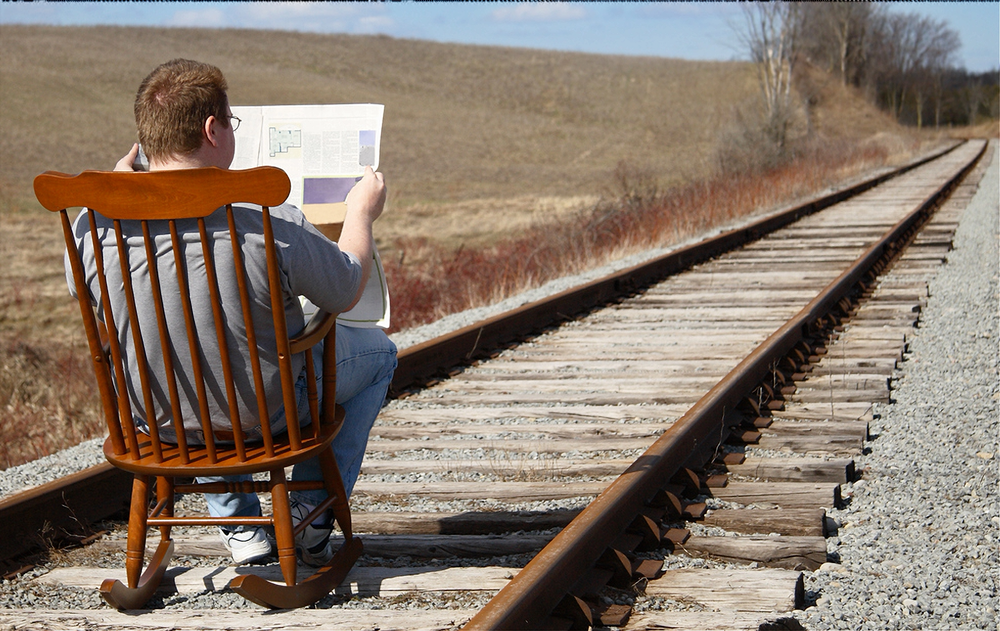 My brother had just had a Sunday school lesson that reviewed the Four Spiritual Laws. He even had a copy with him. Together Andy and Kevin read the tract, and Kevin prayed the prayer on the last page:
Lord, I want to know you personally … Take control of the throne of my life.
Kevin's life abruptly changed. He told everybody at school that Andy had just introduced him to God. Kevin's old customers came to Andy to meet God, and Andy took them through the pamphlet, and they met God. They soon asked Andy additional questions, like: How do you pray? How do you read Scripture? How do you handle temptation?
Andy didn't know the answers, so he asked my parents. My parents made suggestions, and Andy parroted them to his new friends. And their lives changed even more!
One day someone asked a question he couldn't answer. On the way home from school, Andy slipped into a telephone booth (you can find examples in the Smithsonian), and he really prayed for the first time in his life. And he met God.
Andy's life totally, and completely, and immediately changed. I'm his little brother. I witnessed it.
Headlines Are the Worst Litmus Test
It is so tempting to measure our spiritual stature by our converts, followers, or Facebook likes. But my brother Andy is not the first person to bear fruit without surrendering his life. God used Andy to convert dozens of students before he himself was a true disciple. Scripture forbids us to fixate on our headlines:
A donkey prophesied to Balaam, but nobody has ever suggested the donkey was anything other than an ass.
Jonah's sermon convicts 120,000 people who repent, but Jonah himself was an intolerant, grace-lacking bigot (who probably would have detested St. Francis).
Scripture says, "many" will prophesy, cast out demons, and do miracles," and Jesus himself will declare, "I never knew you; depart from me, you workers of lawlessness."
If we minister to thousands, if our kids are perfect, or if our marriages are exemplary, we should take no credit, and we certainly should not trust that fruit as proof of our spiritual genius.
God is merciful, and He pours out rain on both the just and the unjust. And since He sees the neediness of this world, He also works through both the just and the unjust.
Let's not trust our headlines.
We Need to Look Elsewhere
When the disciples return from a mission trip, they rejoice at all the miracles they performed. Jesus tells them to rejoice rather in the relationship they have with him.
We injure God's life in us through our fixation on the work He does through us.
God does perform good deeds in our lives, but He also creates storms that cleanse us of our conceit. He sends each of us on detours, to phonebooths or whales, where our headlines are stripped away, and we stand naked before Him. Jonah faced the puzzle a God who could love heathens, and my brother Andy faced a spiritual question he couldn't answer.
We can enter those phonebooths as humble Clark Kent's and emerge with a super-natural power that glorifies God's Name (not ours), or we can enter the phonebooth captivated by our superman headlines.
And emerge as an ass.
Sam