This past year was difficult for me. Nothing horrific: I lost no loved ones and received no dreadful news. But it was inwardly difficult to navigate.
[Click here to listen to this article in your podcast app, with added commentary]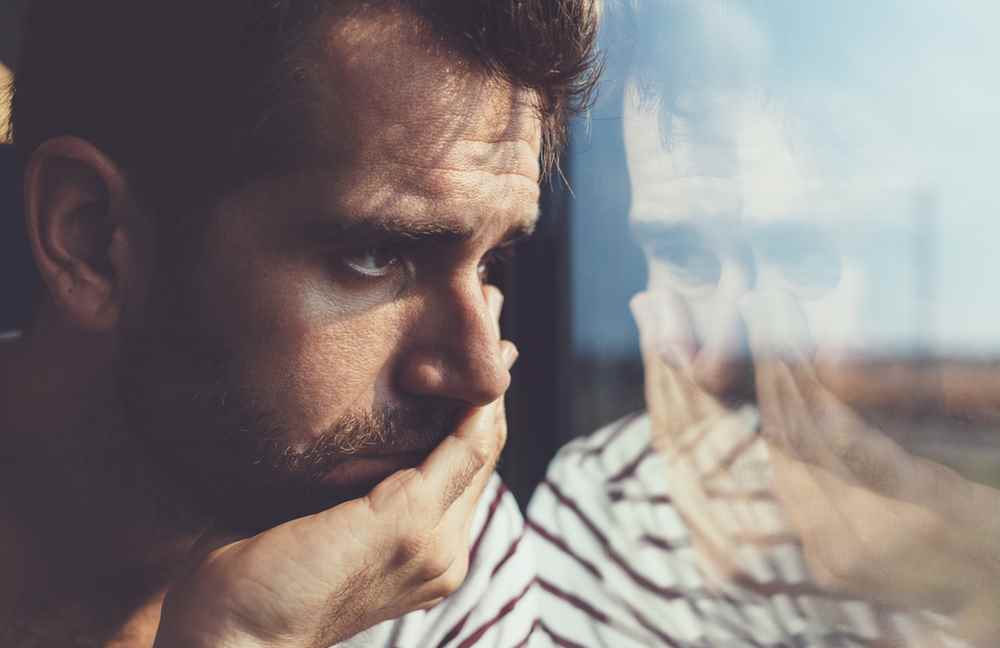 During the last eleven months, I was sick multiple times (one of them kept me virtually incapacitated for August and part of September); a ransomware attack shut down my website for ten weeks (unprecedented in today's technology); and the suffering of some friends sapped my strength. (Although my golf game is the best it's ever been. So I've got that going for me.)
My mood is naturally optimistic. I think the glass is three quarters full, that the sun will shine after the storm, and that the Grinch will have a change of heart. I've even believed (albeit less frequently) that the Detroit Lions will win their annual Thanksgiving football game.
But this year everything looked dark. I had an outlook of bleakness. It wasn't despair as much as dreariness. Or cheerlessness, like my health would worsen and my problems would multiply.
Worse yet, when I prayed, I felt God say that His hand had been involved in all my gloom. And then I stumbled across an old poem. It ends this way, with God speaking to its author:
These inward trials I employ,
From self, and pride, to set you free;
And break your schemes of earthly joy,
That you may find your all in Me.
Our Inner Nature Lies
While I'm normally (and naturally) optimistic, last year I foresaw more decay than healing and more failure than triumph. And then one day in prayer, I felt God say (as clear as the blue skies that haven't appeared in months) that my positive faith for the future was a lie.
When the disciples were scared to death in a great storm, Jesus asks them, "Where is your faith?" (Luke 8:25). It is a command for self-examination. The obvious answer is that their faith was in their great seamanship. But this hurricane was bigger than their boating skills, and their misplaced "faith" wasn't big enough to handle the storm.
Like the false-faith of those disciples, I sensed God say that I confused my human optimism for being a spiritual man filled with godly faith. Which is a lie.
My life has been relatively easy. I had great parents and siblings; I did well in school; I had a successful career in software (despite my degree in history); and I have a great wife, terrific kids with great spouses, and fun grandkids. (Not to mention my current golf game!)
My life has been mostly painless, and my "faith" has been based on my aptitude, skills, connections, and luck. If Jesus asked me, "Where is your faith?" I'd have to answer (in a rare moment of honesty), "My faith is in me." And maybe in my positive frame of mind.
In the storms of my life (none of which were hurricanes), I've looked at the waves and seen them driving me in the direction I want to go. The winds weren't typhoons, my seamanship hasn't been threatened, and I've forgotten to look to Him.
To Break My Schemes
Psalm 119.71 says, "It is good for me that I suffered, that I might learn your ways." I've seen multiple verses like it, heard them preached, and read books and articles that say our lives are better with suffering. But I haven't believed them.
The reality of my life today is that I'm older. Decay has already set in. I peaked physically thirty-five years ago, and I peaked mentally twenty years ago. No matter how optimistic my nature is, nor how strong I believe: I can't run as fast as I used to and my thinking has slowed considerably.
If my hope is for this life alone, I am most to be pitied.
If God loves me, if He really loves me, He has to break my schemes for earthly joy. Because all my earthly joys will fade, decay, and eventually disintegrate to dust.
God is calling me to "find my all in Him." And in my minor suffering, He is purging me of clinging to this world. And since so much in my life is already fading, I find it easier and easier to let go of earthly self-reliance and to find more heavenly contentment.
If only my golf game would suffer, I'd finally be pure as the driven snow (without the slice).
Sam