Immanuel Kant was arguably the leading architect of the Enlightenment. He was raised in a pietistic family that embraced devotion to God, Scripture, and prayer. But he succumbed to the "modern" thinking of his day, and he eventually adopted their deist view of the world that:
God set the world spinning like a top and sat back to watch the show.
[Click here to listen to this article in your podcast app, with added commentary]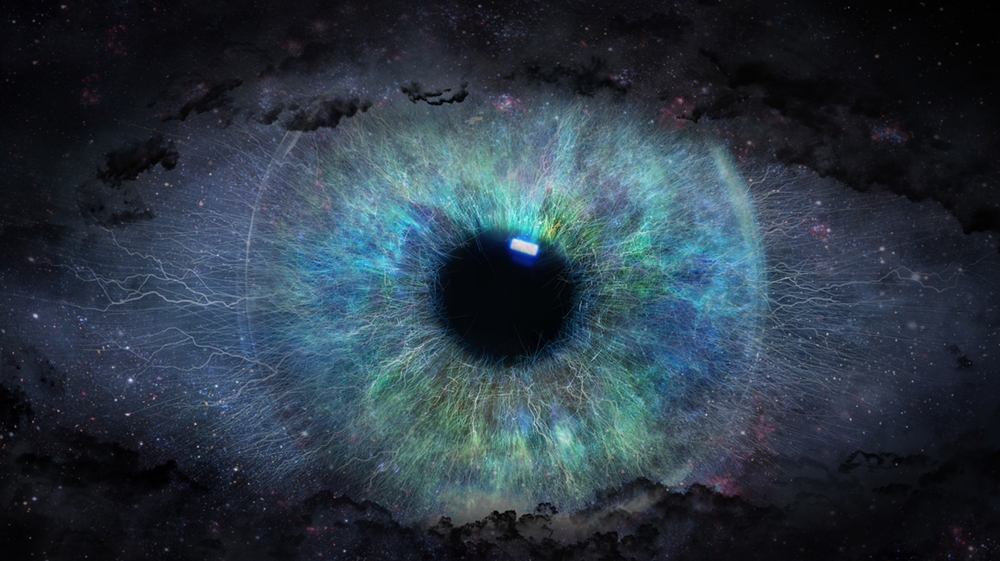 While Kant believed in a kind of divinity, he rejected any divine interventions in the world. He refused to believe in the healing miracles of Jesus, and he laughed at the supernatural birth, resurrection, and return.
Kant also despised any idea of a miraculous inner rebirth. He argued that it is our external good works that shape us rather than any actions by the Holy Spirit to regenerate and purify us.
But Kant reserved his greatest contempt for the idea of salvation by vicarious atonement (Jesus substituting Himself for us). Kant said it would be "immoral" for Jesus to bear our sins on the cross. Jesus was an example only, and in no way was he a savior who paid our debts.
Kant believed that the very idea of the atonement was "morally abhorrent to rational thinking."
The Sin of Self-Deceit
Kant hated the idea of God paying for our sins because Kant thought he himself was a great guy. Besides, everyone should stand on their own two feet. Oh, maybe God can forgive the tiniest of sins. It might be fine to pardon Mother Theresa for that lie she told back in 1967, but Kant would never let God atone for a repentant murderer, adulterer, or a Ted Bundy.
Which means, along with Kant's many other great faults, he was guilty of the sin of self-deceit.
Something in the human heart refuses to admit the evils that lurk therein. We see the sins of others, how they oppress or cheat or exaggerate, but we always have an excuse for ourselves. When others lie, "They are liars!" When we shade the truth, "Well, it's complicated…."
Self-deceit is not the greatest sin we commit, but it is the reason we commit our greatest sins. Ever since the fall we cover our failings with excuses:
Cain killed Abel but excuses himself with rhetoric, "Am I my brother's keeper?"
David committed adultery and murder, and (like many leaders) he thought, "Nobody understands the burdens I carry in leading this country."
Pilate washes his hands of sin even as he orders the lynching of an innocent man.
The modern world—ever since Adam, and certainly since Kant—refuses to acknowledge any serious wrong inside. We are desperate feel good about ourselves. We claw for self-assurance. We reject all the passages that point out the deceitful or sick nature of our inner life.
Who Wouldn't Want the Gift of Salvation?
When Jesus addressed the moral leaders of Israel, he said,
The pimps and prostitutes will enter the kingdom of God before you.
It's not that the prostitutes live a better life. And notice they are only closer to the kingdom; they haven't yet entered it. So what quality do they have that the moral purists (like Kant) don't? How can pimps and prostitutes be closer? What is Jesus praising?
The only difference between the prostitutes and pharisees is the prostitutes know they need help.
A drowning person is frantic and reckless. And aware. If you've ever been close to it, you know that sense of frenzy. If Kant felt the 100-pound barbells of his sins tied to his feet as he dog-paddled in 10 feet of water, he'd have accepted a savior without a single moral qualm. Kant rejected salvation because his seared conscience denied he was drowning.
In our blundering attempts to hide our faults, we look to a counterfeit self-confidence to carry us, a fabricated certainty of self-purpose, and a fictional conviction of self-significance; we look inside to self-esteem, self-reliance, self-love, and self-talk.
But the greatest assurance of our hearts comes from without; it is injected in us by knowing a God who delights to forgive because of his love. It is not God's merciful salvation that's immoral, but the self-deceiving arrogance to reject it.
It's not only wrong, but stupid, to deny when we are drowning.
Sam
+++++++++
The Springs Church in Colorado Springs has asked me to offer a Hearing God conference THIS COMING WEEKEND in their church building. The purpose of the Hearing God conference is to help you know and experience the limitless ways God speaks, to fuel Intimate Theology with the personal Word who became flesh; to hear His voice.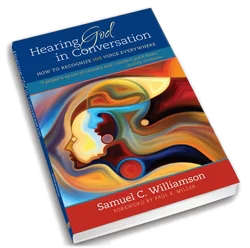 It's a mixture of teaching sessions and small group interactions as you learn to recognize the voice of God. This conference is for both men and women and will be held October 15th (Friday night) from 6:30-8:30pm and October 16th (Saturday) from 9:00am-5:00pm in our auditorium. Your registration fee of $40 per person or $70 per couple will include light refreshments on Friday evening, lunch on Saturday, and a Hearing God in Conversation book.
Click here to register: Hearing God Conference