In 1997, after years of wanting but not doing, I began flying lessons. The lessons taught me how to take off and land, how to navigate using instruments and charts, and how to communicate with aviation radios.
I particularly liked learning to land.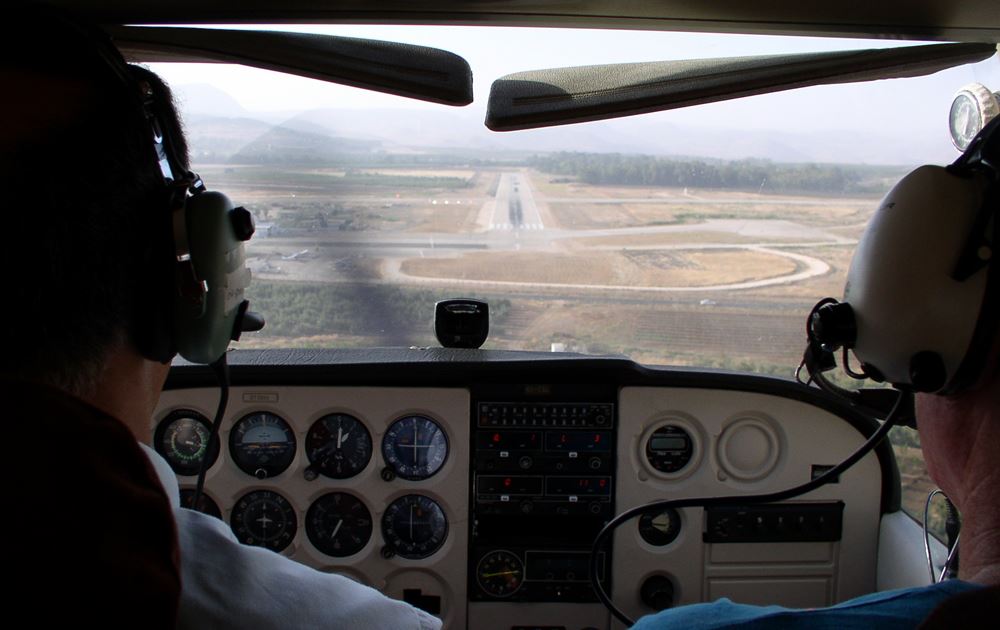 On my third flight, my instructor Jayne pulled the plane's throttle to idle and announced that my engine had just "died." She asked what I was going to do. While throttling her was not an option (because I hadn't yet learned to land), I was strongly tempted.
She then taught me a set of procedures to follow, and soon this engine-out test became a regular part of my flight training:
My instructor killed the engine when I didn't expect it.
I pitched the plane for its ideal glide speed.
I followed the airplane's engine restart checklist.
I searched for a safe place to land within gliding distance.
We would glide down until Jayne decided whether I could have landed safely.
She would re-throttle the engine, and we would review what I had done.
Week after week and month after month, Jayne tested my skills with these engine-out procedures. She drilled them into me so thoroughly, I could have landed in my sleep.
Though I never tried.
The Tests of God
Jayne taught me to fly through a series of tests. The nature of these tests—repetition and reflection—taught me to fly. Educators call these kind of tests, Formative Tests. They are educational methods whose purpose is to train students in the middle of a test, not to evaluate them; just like my flying instructor's engine-out surprises trained me.
Each time Jayne killed my engine it was a test, but the test itself qualified me to handle emergencies safely and confidently. Formative Tests teach us today how to avoid disqualification tomorrow.
But when we think of God's tests, we picture Summative Tests. Summative Tests measure how much we have already learned, such as midterms, finals, and college entrance exams. While Formative Tests are designed to qualify us for the future, one could say that Summative Tests are designed to disqualify us, as in "My SAT score was so low, I failed to get into Harvard."
The Failure
Most people consider Christianity to be the ultimate Summative Test or the ultimate Entrance exam; the big spiritual test which we repeatedly fail and which repeatedly disqualifies us.
That's why we're scared of God's tests. When we are barely holding our lives together, so the mere thought of a test from God—adding one more trouble—inflicts more pain than we can handle. We fear our engine-out-plane will hit the ground nose first. The final failure.
But James says, "Count it all joy, my brothers, when you meet trials [for] . . . the testing of your faith produces steadfastness." (James 1:2–3). Because God is forming in us the very thing we would ask for if we knew all he knows.
God needs to speak to us, to bring about an inner strength to overcome the issues we face, but we really don't learn the deepest lessons in the lecture hall, we learn them in the lab. And he isn't talking to us over the radio from the tower but as the teacher sitting next to us in the plane.
Only one test is truly Summative. That test is what we believe. If we believe his tests are Summative—and failure is disqualification—then everything rests on our shoulders. But when we believe he really has done everything for us—that he has already qualified us—then every test is just another engine-out exercise.
God is teaching us to fly.
Sam