Several months ago, a woman admitted to me some secrets about her inner life. She is beginning to acknowledge her past and present sinfulness.
[Click here to listen to this article in your podcast app, with added commentary]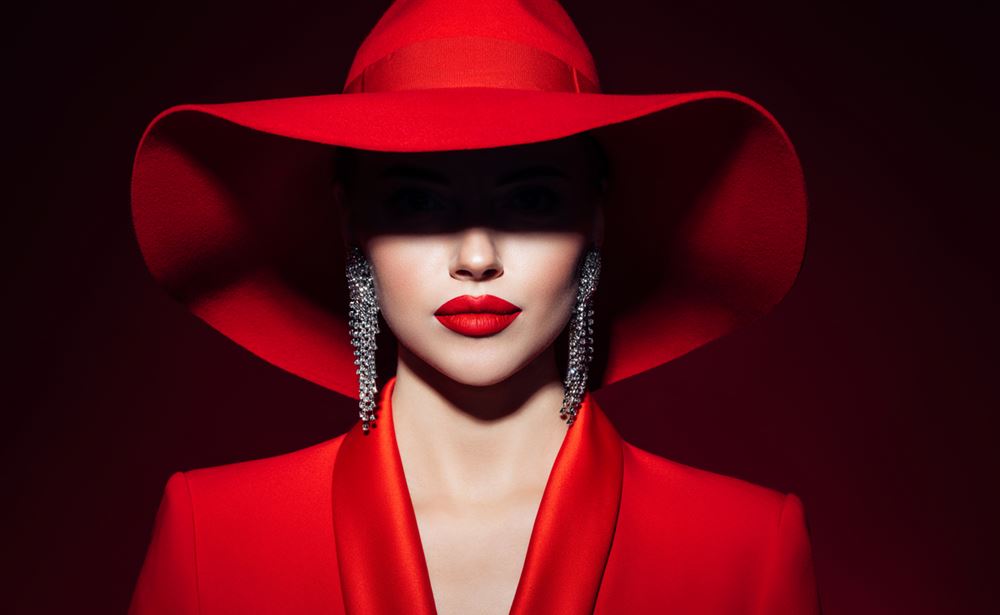 She admits that her thought life is more judgmental than it should be.
She acknowledges that her good deeds are partly motivated by self-congratulations.
She confessed that her repentance is sometimes shallow.
Now as far as I can tell, this woman is not committing adultery, robbing banks (at least not recently), nor is she kidnapping children for the sex-trade industry. She doesn't smoke, drink, or dance. I don't think she even tells white lies.
She claims a growing inner sense of a wickedness that lurks within—even though and at the same time, she experiences a greater joy in her relationship with God.
This wicked-joyful woman is my ninety-four- year-old mother.
Who Are Our Real Oppressors?
Day after day, I hear a chorus around me—from TV, movies, politicians, and pop stars—all crooning the self-serving lyrics, "I'm a good person; I'm a good chap; I have a good heart."
But when we read history (or just look around us today) who are the people oppress, coerce, and tyrannize? Is it the humble or the arrogant?
Is it those who claim, "I deserve what I have, and probably deserve what you have too," or those who admit, "I don't even deserve the little I have"?
Is it the one who proclaims, "I worked by the sweat of my brow; what's your problem?" or is it the one who confess, "I don't deserve a fraction of what I have, so you can have some of it as well"?
It is a documented fact that the poor in the world share more generously than the rich. Because they know that the little they have is a gift. It's called humility.
Pop-culture chants an eerie cliché:
I don't care what others think of me; I only care what I think of me.
There's a term for people unmoved by the opinions of others, who lack shame or guilt, who are caught up with a false sense of their own value. We call them sociopaths.
The Preaching We Hear Hasn't Helped
Many of us have been punished from the pulpit and tortured by talks of our failings: "You're wicked; you have nothing to offer; you are of no value." Conviction without grace kills our hearts. And it totally ignores the creation proclamation: We are made in the image of God, and through God, we have something good to offer to the world.
But another set of us have been pampered from the pulpit and therapized by talks: "You are good; shame is bad; God is love; and everything is groovy." But there's no electricity. "God loves me; sure, what else is new?" Love without cost isn't grace.
Instead, we need the paradoxical preaching that proclaims, "We are worse than we ever dared admit, and we are more loved than we ever dared dream." The only love that will move us is the love that costs, the love that swam the deepest ocean to restore us.
The most graceful was the most convicting
Jesus described the law more strictly than anyone before. He said we are adulterers if we simply harbor lustful thoughts. He said we are murderers if we call others a fool.
How could graceful Jesus make the law so harsh and still remain so full of grace?
He did it to drive us to him, so we could see our utter need of him. We need to know the evil in us AND his love, at the same time. It's the only path to humility-without-hopelessness and confidence-without-arrogance.
The best significance is given not taken. We either receive it freely from the grace of Jesus …
Or we can just grab for it by ourselves
Last week my wicked-joyful ninety-four-year-old mother bumped into a family friend who stocks shelves at a department store, a young woman with Asperger's. The two chatted as my mother waited in line.
When they got to the head of the line, the cashier said to the young woman with Asperger's, "Why are you always annoying people? Get back to your shelves."
My stunned (and wicked and joyful) mother paused, looked at the cashier, and whispered, "You know, that was a cruel thing to say."
The clerk grabbed for self-significance, "Hey, I'm a good person; I have a good heart."
Sam
++++++++++++++++
This post is an excerpt from my book, Is Sunday School Destroying Our Kids. People in the world often reject Christianity simply because they can't distinguish it from mere morality.
The world needs morality–oppression thrives when consciences are abandoned–but we need more than morality alone. We need the gospel of grace. A gospel that has largely been lost amid the dos and don'ts and preoccupations of religious culture.
Join thousand of other readers who have delighted in this short, story-filled, thought-provoking book on grace.
Buy Now: Is Sunday School Destroying our Kids?
The book is accompanied by a twelve week Study Guide, filled with questions for reflection and exercises for growth; perfect for small groups or personal meditation.
If your small group studies this book, contact the author for a phone call (or Zoom time) for a live Q&A session: Contact Here.
To download free Study Guide, Click Here (or on the image to the left).
Click here for a PDF of commonly asked questions about this book: Frequently Asked Questions