I liked science in high school. I really liked biology, so I took microbiology and physiology. But when I took my first physics class, I fell in love. I hoped to marry physics with my desire to be a missionary, planning to study nuclear physics to get a "tentmaking" job overseas.
[Click here to listen to this article in your podcast app, with added commentary]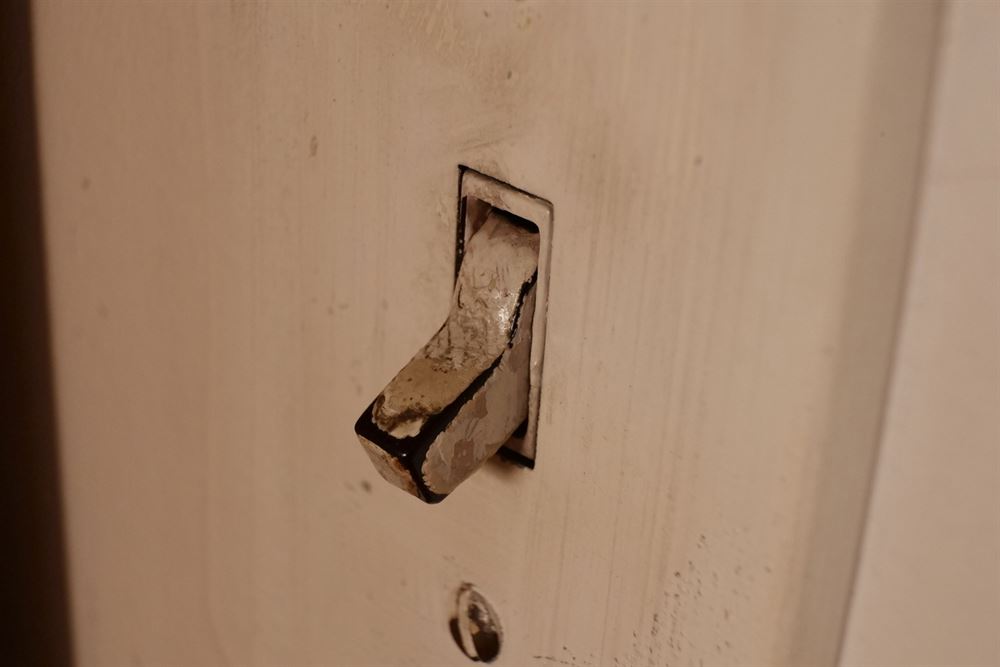 But in my first year at university, I took a philosophy class, and it subtly began to seduce me. My second year I took an Intellectual History class on the Enlightenment, and my high school infatuation with physics was completely dethroned in favor of this new fascination.
But Enlightenment thinkers insisted on divorcing morality from God's revelation. They felt ethics could be deduced logically. Some were atheists, but many were deists, believing in a distant god. They vehemently denied that such a god would ever act outside the natural laws of physics. Their god had set the world spinning like a top and settled back to enjoy the show.
That's why Thomas Jefferson's Bible censored gospel verses that hinted of miracles. His god was a spectator. Jefferson literally cut-and-pasted verses (the old-fashioned way) dealing with morality, and cut-and-discarded the virgin birth, resurrection, miracles, or Christ's divinity.
Twenty-five years after Jefferson's Bible, Friedrich Schleiermacher (perhaps 19th Century's most influential theologian) thought he "saved Christianity" by affirming morality and by dumping all supernatural. His religion was "morality and feelings of the eternal." He laughed at the Virgin Birth, saying,
The being of God in Christ cannot be explained by absence of a male in his conception.
Enlightenment thinking evolved into Modern thinking, and it infected some Christians with a kind of elitist, condescending pride over neophytes who believed in the supernatural. Rudolph Bultmann (one of 20th Century's most influential theologians) belittled believers when he said:
It is impossible to use electric lights and the wireless … and at the same time to believe in the New Testament world of spirits and miracles.
Science And The Supernatural Can Still Get a Marriage License
The fairy-tale of science crushing the supernatural has a long, sordid history, but a light switch cannot disprove supernatural activity any more than the caveman's invention of the wheel could. After Yuri Gagarin returned from his orbit of earth, Khrushchev said, "Gagarin flew into the heavens, but he didn't see any god there." C.S. Lewis retorted,
If there is a God who created the world, I could no more "meet" Him, than Hamlet could meet Shakespeare. If Hamlet wants to [find] Shakespeare, he's not going to be able to find Shakespeare by going up into the top of the stage. The only way Hamlet will know about Shakespeare is if Shakespeare writes something about himself into the play.
By sending Jesus, God supernaturally wrote himself into the play.
Long before cosmonauts, and twenty-five hundred years before Schleiermacher or Bultmann, Job addressed the science snobs of his day (after being supernaturally inspired by God).
In the 28th chapter of his book, Job lists impressive engineering feats of his time: mankind cultivates bread from the earth, drives deep mines in forgotten lands, discovers gold and precious gems in the roots of mountains, dams up rivers, and brings to light secrets.
Yet Job observes that none of these technological achievements unearthed wisdom: evil people still oppress, human suffering still robs souls of joy, and the best doctors can't surgically remove our self-centeredness.
Only God knows wisdom, and the humility of change, and the secrets of joy. Science gave us the technological tools to created genetic manipulations and nuclear bombs, but it doesn't give us the supernatural wisdom to know if we should have invented them in the first place.
Can I Rant a Bit?
Did you smell snobbery in Bultmann when he equates understanding radio waves with proof that the supernatural is a delusion? He condescends to the fools of Jesus's day, because they didn't have light switches. Bultmann belittles the brains of disciples who saw the resurrection.
If I can ask Alexa to switch on my lights and can Zoom with my brother in Australia … then it is impossible to believe anything that neophyte, collaborating-conman, Bultmann proclaimed.
The Enlightened Christian feels equally fine either lighting a candle or flipping on a light switch immediately before asking God for a miraculous answer to prayer. Science is no obstacle.
But Christianity is nothing if it isn't supernatural.
Sam