We live in an age of celebrity Christians: legendary best-selling authors, venerated rock stars of worship, and renowned mega church pastors. While we may not worship them (not that we admit), we certainly wish a share of their fame, good looks, and natural talent.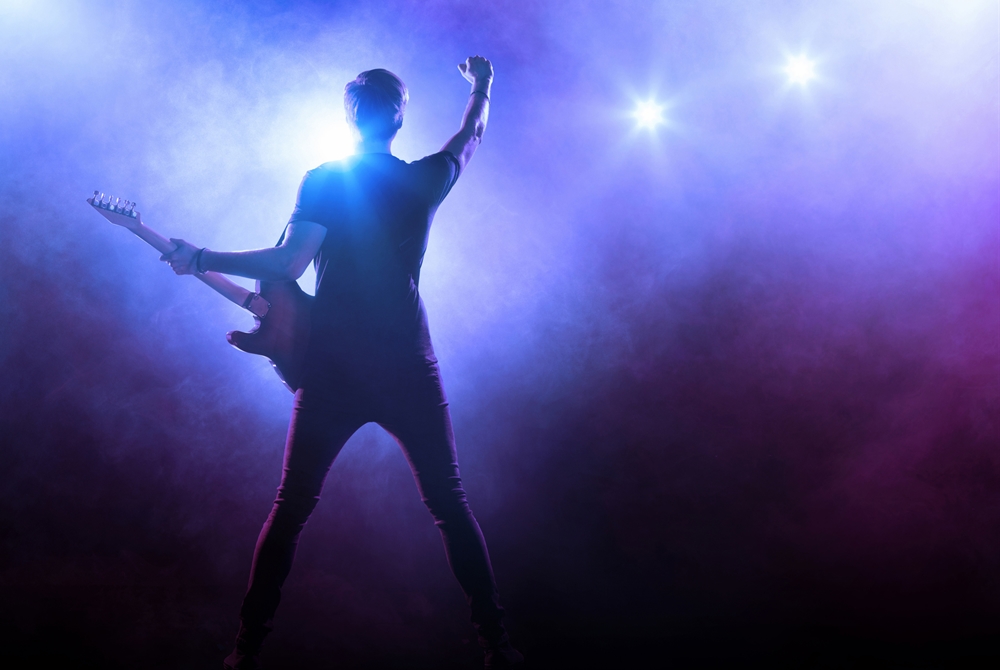 Christina Kelly is the former editor of young women's magazines like Sassy and Elle (and, no, I'm not a subscriber). She once wrote,
Why do we crave celebrities? Here is my theory. To be human is to feel inconsequential. So we worship celebrities and we seek to look like them.

But it is so dumb, with this stream of perfectly airbrushed, implanted, liposuctioned stars, you have to be an absolute powerhouse of self-esteem not to feel totally inferior before them.

So we worship them because we feel inconsequential, but doing it makes us feel even worse. We make them stars but then their fame makes us feel insignificant. I am part of this whole process as an editor. No wonder I feel soiled at the end of the day.
The greatness of others spotlights the smallness in us.
The Badness of our Goodness
Even if we aren't a famous celebrity, think about how our "little" goodness operates. Each un-famous us is born with natural gifts. Some things just come easier to us than they do to others. We may are good with finances, naturally disciplined, or eternally patient.
Aren't we angriest with friends who are bad at the very things we are good at, like finances or hard work?
But our innate skills are the exact strengths we are least capable of imparting to others. What comes so easily to us prevents us from understand our friend's difficulties. What feels like a side-skirmish for us may be the battle of a lifetime for our friends.
We grow impatient with their slow progress. They sense it, and our strengths make them feel inferior; their natural weaknesses increase their sense of inadequacy.
Besides, we are farthest from God precisely during the times we sashay through life in our natural strengths. (These are the times we least need God because "I've got this covered.") Our inborn strengths are the least valuable to God. His strength is not glorified in our strength.
Our Greatest Gifts
Our greatest strengths are not produced in the womb, they are born in the cauldron of fire. They are nourished in poverty, the areas we most need God. Supernatural gifts are always accompanied by humility because we acquired them through suffering.
Only in poverty do we find riches we can share. Our job in life is to be in such a relationship with Christ—born and then forged in the fires of tribulation—that others want that same super-natural work in their lives, with no admiration for us or our innate abilities.
We need to attend the funeral of our natural strengths
Our natural life will never be super-natural until we sacrifice all that is not born of God. It's our hardest sacrifice. Sure, we wish to kill off our lusts and addictions, but what about the strengths we pride ourselves on: our brains, discipline, and natural love of others? Why sacrifice them?
Our goodness cannot be greatness until it dies. Oswald Chambers said,
You must be willing to go through God's winepress where the grapes are crushed. Then the time will come when that very expression will become God's wine of strength to someone else.
Let's humbly step into the winepress instead of brazenly stepping up to the spotlight.
There's Only One Good Celebrity
There is only one Christian celebrity whose greatness never made us feel inconsequential: "A bruised reed he did not break, a flickering wick he did not quench" (Is. 42:3).
But it is only in his sufferings that he changed us. His goodness was squeezed out in the agony of the crucifixion, so he could lift us up with him after his funeral. He became like us in every respect so that through his sufferings we can become like him.
If Christ's main gift to us was his suffering, maybe we can admit our greatest "natural" goodness may just be air-brushed, liposuctioned, plastic surgery.
Sam