Have you heard of Westboro Baptist? They picket military funerals to protest gays. Their website is, "god hates fags dot com". (I can't bring myself to share the link). I once talked with a group of college students, and one of them exclaimed, "I can't stand Christianity because of churches like them!"
How do believers explain religious people who act like that?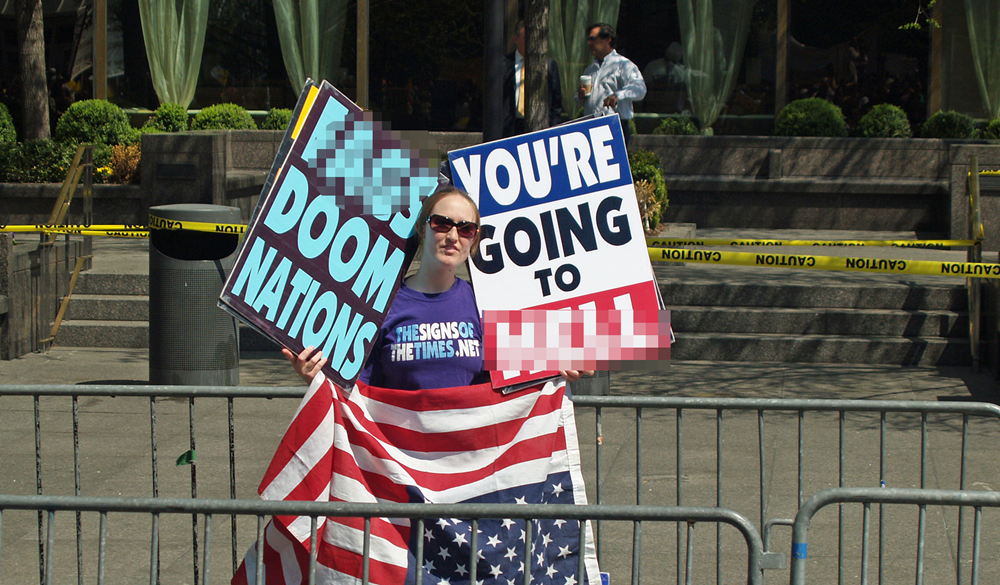 Westboro Baptist is a tiny church. Where they fail to attract large attendance, they excel at attracting the media. And where they fail to represent the Biblical Church, they excel at representing what's wrong with humanity.
I've never met a soul from Westboro—and I've never met a single soul who's ever met some person from Westboro—and I cannot say anything about any of its members' hearts. But I can say this:
If we don't understand churches like Westboro, we'll never understand what is wrong with us.
We've Got to Know the "Why?"
Everything we do is driven by motivation. While trivial acts (like eating dinner) are driven by minor motivations (like hunger), every major deed is driven by one single, major motivation:
We long for significance; we are desperate to feel special.
Our personalities differ, so our solutions for significance differ too. That's why our lives and the groups we join are so varied. But underlying these differing choices lies one unifying drive: We need to know we matter.
Some crave power and use every fiber of their being to dominate, often ruthlessly oppressing others to grasp for control.
Romantics long for love, and you'll find them flitting from one affair to the next, unfaithfully betraying one lover when they find someone else more satisfying.
The greedy think money will mean they matter, and they cold-bloodedly seek wealth, even cheating and betraying friends to seize it.
And many get their significance by being good. These people flock to our churches.
It's Not Every Church Member, But…
Jesus said that the church will be filled with wheat and weeds (Matt.13:24-30). We think those weeds are the adulterers hiding among us. (And we think the wheat are the good people. Like us.) But Scripture says that the real weeds will also be doing good deeds:
On judgment day many will say, "Lord, didn't we prophesy in your name, drive out demons in your name, and perform tons of miracles in your name?" I will clearly tell them, "I never knew you. Get away from me" (Matt. 7:22-23).
Some church-weeds may be adulterers, but many of the weeds are those moral people who preach, heal, give away tons of money, and even die for the faith.
Are you scared yet? I am.
How can this be?
Every evil action comes from a self-centered crusade for self-significance. So the dominators rape, the greedy pillage, and the love-hungry lust. And if our self-significance comes from being a good person, we ruthlessly and unsmilingly seek to join a church, the place where morality is praised.
Jeremiah 9:23 describes it this way:
Let not the wise man praise himself for his wisdom, let not the mighty man praise himself for his might, and let not the rich man praise himself for his riches.
He could just as easily have added,
Let not the good man praise himself for his goodness.
Our longing for significance isn't the problem. The problem is our self-saving solutions for applause—in both the wicked and the moralist. Paul exclaimed, "God forbid that I should praise myself in anything but the cross of Jesus Christ."
What Is the Heart of Christianity?
Being a Christian is more than believing that Jesus is God's son (Satan knows it too) and it's more than being a good person (which may only be our self-saving). Being a Christian means that old person who rested in their goodness is buried six feet deep.
Being a Christian means that we can admit we are no better than a single member of Westboro Baptist; we might even admit that we could be worse.
How does Westboro Baptist help us understand grace? By using it as a mirror to see ourselves, clutching and clawing, grasping and gnawing for applause, either through immoral hatred or self-serving goodness.
And then admitting that I am not a crumb greater than the lowest of those I despise.
Which takes the humility of grace and the grace of humility.
Sam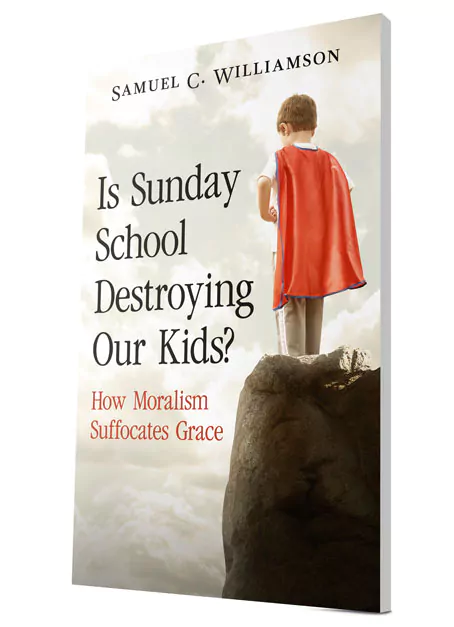 P.S. This article is an excerpt from my book, Is Sunday School Destroying Our Kids. People in the world often reject Christianity simply because they can't distinguish it from the message of "Just be good little boys and girls."
Yes, we need morality (oppression thrives when consciences are abandoned) but we need something else even more. We need the gospel of grace. A gospel that has largely been lost amid the dos and don'ts and godless-self-esteem of of our western culture.
Join thousands of other readers who have delighted in this short, story-filled, thought-provoking book on grace.