I have an atheist friend who hates the Bible because of the Old Testament: the violent wars, people struck dead, and idea of a fearful God. He doesn't really understand those stories from a Christian perspective. If he did, he'd probably hate the Bible even more. Like the time Uzzah gives God a helping hand, and God kills him for it.
[Click here to listen to this article in your podcast app, with added commentary]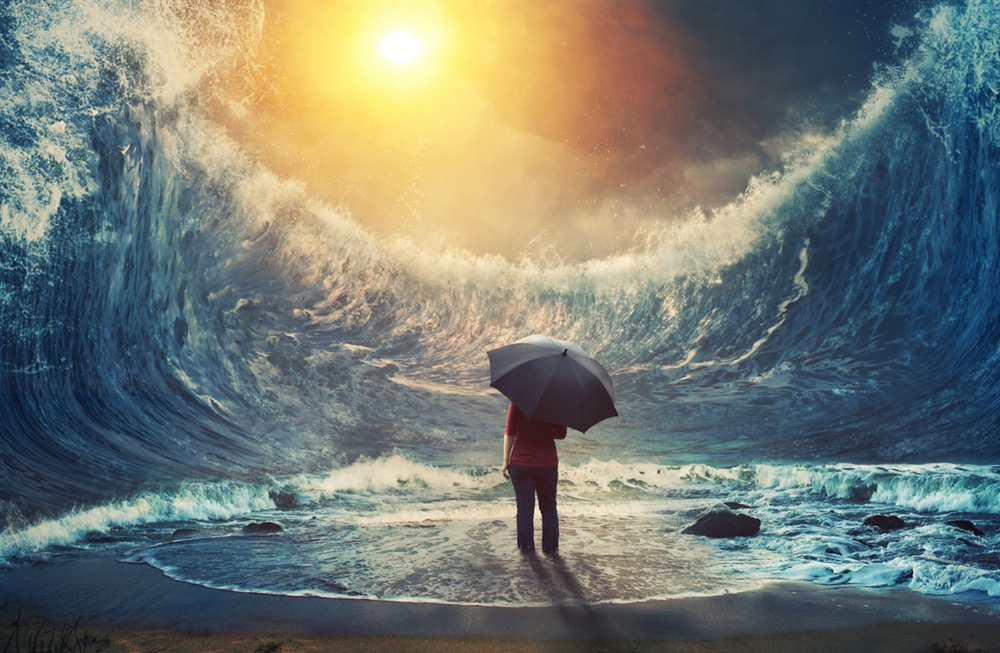 The Ark of the Covenant had been the center of Israel's worship since the Exodus, but after a few hundred years it was lost to the Philistines in a war. For seven months, the Philistines experienced plagues and panic, so they sent the Ark back to Israel where it languished in a backwater village not far inland from the border.
Sixty years later, David is crowned king and he decides to bring the Ark to his new capital, the recently captured Jerusalem. He arranges an elaborate celebration, displays the Ark on a cart to be seen by all, and orchestrates a parade of thousands to escort the Ark to its new home.
On the way to Jerusalem, the oxen pulling the cart stumble, and Uzzah—one of the cart's drivers—puts out his hand to steady the Ark, and:
The anger of the Lord was kindled against Uzzah, and God struck him down there because of his error, and he died there beside the Ark of God. (2 Sam. 6:7)
Uzzah tries to help God and he is annihilated. It's stories like this that we all hate.
They All Did Everything Wrong
When God gave commandments for building the Tabernacle, He also gave precise directions for transporting the Ark. David and his merry band broke every single rule:
The Ark was to be covered, not left open on display.
The Ark was to be carried on poles, not put on a cart.
The Ark was not to be touched, but people handled it to place it on the cart.
The entire transportation was to be managed by Levites, which Uzzah wasn't.
It's easy to think Uzzah was punished because God blesses good people who obey, and he smites the bad people who disobey. But here, everybody screwed up, from the Levites who should have known better, to the people who man-handled the Ark onto the oxcart, to the celebrants who gaped at the Ark, to King David who orchestrated the entire fiasco.
Why didn't they all drop dead? Why pick on poor Uzzah? After all, he was helping God not fighting Him: Uzzah was just trying to keep the Ark from the defilement of falling in the dirt.
We Think We Know What God Needs
Uzzah's problem was not primarily breaking God's rules (though I don't recommend it), it was his brazen self-assurance, his shameless confidence in himself. He thought, "I'm a good person; I believe in God; I believe in the Bible. And I know exactly what God needs."
How do we know Uzzah's mindset? Look at his immediate impulse: he instinctively grabs hold of the Ark because he unconsciously believes the dirt of the soil will defile the Ark far more than the dirt of his own soul. It was a habit of his heart. So Uzzah gives God that helpful nudge.
We all think we know exactly what God needs to do. Instead of admitting our failings, we simply take charge:
When Abraham and Sarah try to help God, they birth Ishmael whose descendants war with the Israelites for millennia.
Moses tries to help God by killing an Egyptian, and he is put out to pasture for forty years.
Paul thought he was helping God by killing Christians, and God has to tell him, "You are persecuting Me!"
I have seen disaster after disaster by well-meaning believers who "know" how to help God: from parents controlling kids, husbands and wives controlling each other, and pastors and elder boards controlling congregations. We think we know what needs to happen and that God is going to get it wrong unless we step in and manage it for Him.
We forget that "Unless the Lord builds the house, the laborers work in vain." It is His work that is at stake, not ours. That's why Isaiah is praised for his modest lack of self-assurance. He receives his commission only after he laments, "Woe to me, for I am a man of unclean lips." Hardly an endorsement for a prophet.
The reason we hate these stories is we are afraid to give up control to God. And it's killing us.
Sam