I write Beliefs of the Heart articles to help people meet God in person; to know truth personally. I write that each of us may have an intimate theology.
I cannot do this without your help. Each week hundreds of you share the articles on Facebook, Twitter, and other social media. The articles are read by others because of friends like you. I thank you.
Would you consider helping in two other ways?
First, give copies of Hearing God in Conversation to friends, family, colleagues,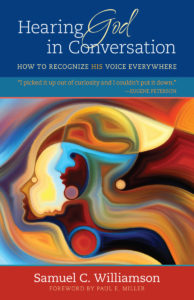 and fellow church members. I wrote it not so much for the spectacular (though hearing God is spectacular) as much as to help people nurture a deep relationship with God.
Please consider giving copies to people you know who are hungry for more of God. It's a great stocking stuffer.
Second, would you consider giving Beliefs of the Heart a donation? We are 100% funded by contributions. We only ask for financial gifts once a year. It's that time. If you feel led to contribute (and please give only if you feel led), Beliefs of the Heart is a U. S. charitable organization and such gifts are tax deductible.
[I said we only ask once a year, but I know how quickly we all forget, so I'll send out a reminder in a week or so. But just one reminder. Until next December.]
If you have a PayPal account, you can donate by clicking the button below (and pay by credit card or via your checking account). There is a box you can check if you want to make this a recurring, monthly donation.
Thanks for your friendship,
Sam