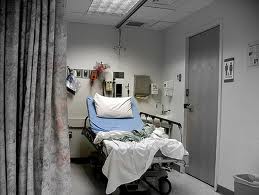 Deathbed advice offers impact which no other advice provides.
My father died of cancer sixteen years ago. A few weeks before his death, knowing he would die soon, my father offered me advice.
As a long term pastor, my father counseled hundreds of men and women. He said that many of them lived their lives being controlled by their parents. They spent their lives avoiding their parents' bad behavior.
My father was not an angel; he had an anger problem. He lost his temper over little events, like when he lost his keys (which he seemed to lose all the time!). He was concerned that his kids might waste their lives trying to avoid his anger issue. He advised me instead to spend my energy imitating the good things I saw in my parents and teachers and friends.
Then he said this: "If you spend your life trying not to be somebody you will spend your life not being somebody."
We will never become ourselves by running from; we will only become our true selves by running to. If we turn our inner life into a vacuum—always removing things—our inner life will never become a thing of substance. It will always be empty.