Most of my life I failed to appreciate beauty. Oh, I loved the look of sails on the sea and snow on the mountains, but mostly I liked sailing those sailboats and skiing those slopes.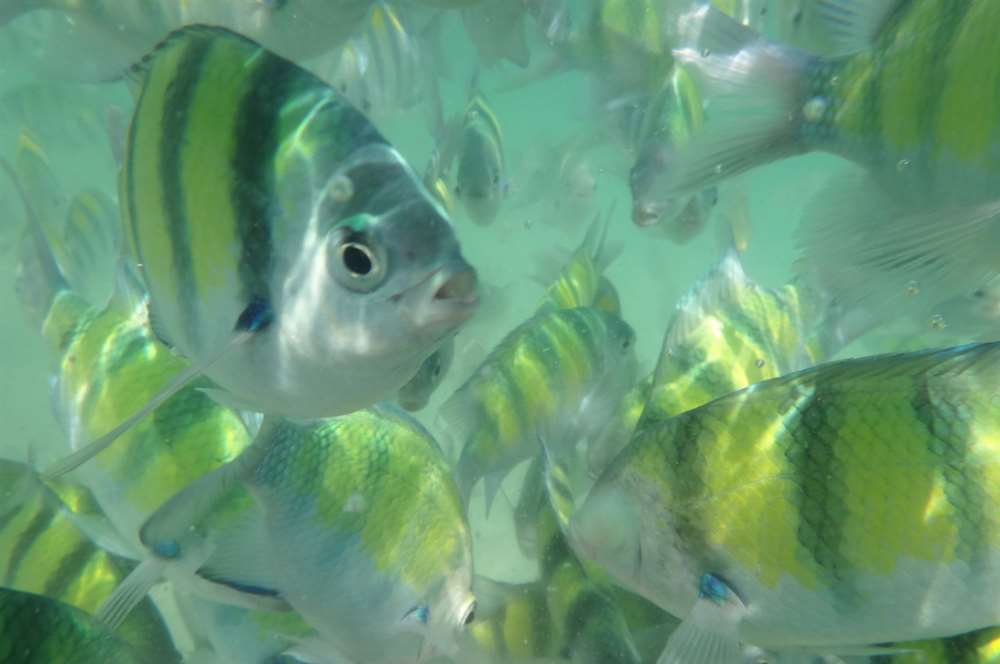 Fifteen years ago, I learned to scuba dive. On our first dive, my sons and I wobbled our way to the sea in unwieldly gear, inserted our mouthpieces, lowered our heads beneath the waves, and dived. In fifteen feet of water, we entered a cloud of thousands of small yellow and white, black-striped fish. We could see nothing but a beautiful gallery of sparkling fish.
And the beauty of their colors, and the shimmer of their glory, delighted and enthralled me.
Yesterday I joined two friends to talk with a woman about her calling. And she talked only of beauty. She shared the glory of seeing a sunrise, and sparks of hope in the cracks of a frozen harbor, and satisfaction in a sunset-pond. And she spoke of the healing wholeness of beauty.
Hearing her reminded me of the first time I was captivated by beauty.
This morning I read Psalm 27 as part of my Scripture meditation. When I read verse 4, something again was awakened:
One thing have I asked of the Lord, that will I seek after:
… to gaze upon the beauty of the Lord….
And I wondered, "What the heck does it mean to gaze on the beauty of God?"