When I was growing up, my dad taught me to sail our small Sunfish sailboat. We took month-long summer vacations, and we always camped on lakes. So we could ride the wind every day.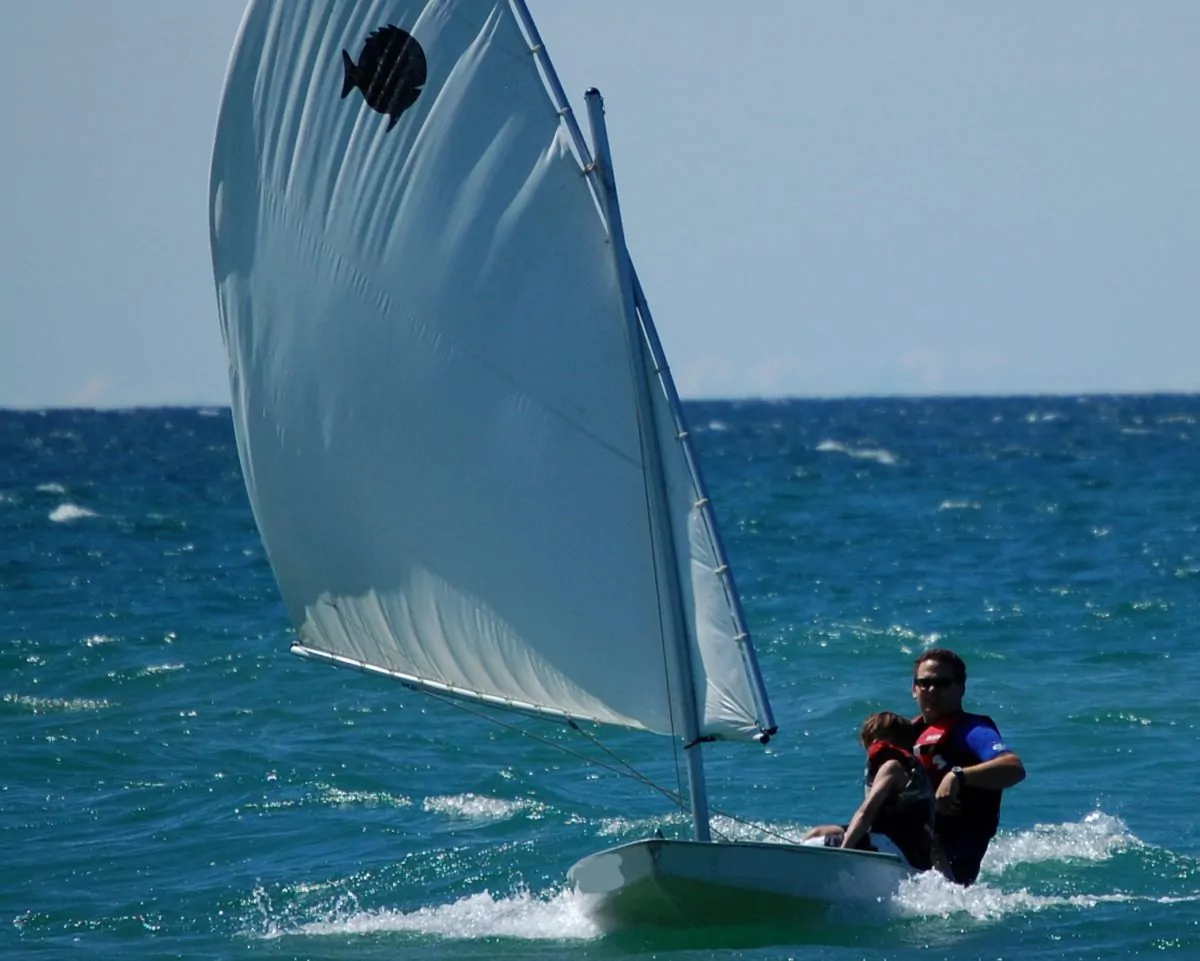 I probably sailed with him for a hundred hours before I faced the wind on my own. During those hours, my dad would have me either manage the sail or handle the rudder. Of the hundred hours sailing, I bet his actual instruction time totaled one hour. Two at the most.
He might say, "Pull in the sail a bit," or, "Turn a little more to the left" (yeah, I know, starboard and port, but my dad didn't care much about proper terminology). Those short comments took mere moments to say, and he didn't make them often. Mostly we just sailed together. For hours and hours. And bit by bit, gust by gust, wave by wave, I learned seamanship.
Instead of lessons, we mostly just chatted.
He would ask what I wanted to be when I grew up. I'd say, "Be a pirate" (of course) and he'd heartily agree ("Yo, ho, ho"). He'd ask why I had yelled at my sister, and I'd ask why he got angry at my mom. We'd talk about books we were reading, sermons he was preparing, what girls I was interested in, and what it would be like to sail across the ocean.
Our relationship with God can be like that. Conversational.